Avvio's invites students to eat, drink and be entertained
"Welcome to Avvio's!" A man with short cropped hair and glasses enthusiastically greeted customers at the door. His name is Ray Smith, vice president of marketing at Avvio's Italian Restaurant and Grille. He has huge plans for this new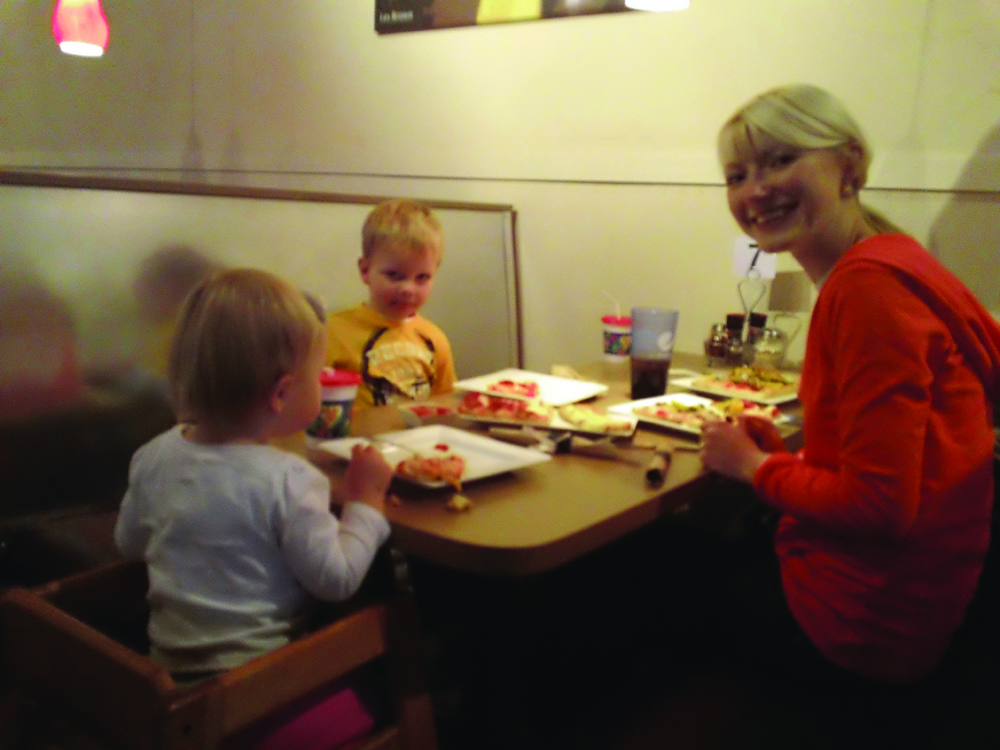 business.
Avvio's is a contemporary Italian American restaurant with a unique design, both in the decorating and the service.
"You order your food up front; we'll run the food out to you. You pour your own drinks, You bus your own tables," Smith said. "What people don't know is when you've got a full service restaurant model, 50 percent of your labor is spent on having your wait staff refill drinks."
He also pointed out the LED monitors used to display the many menu items.
"What you see on the menu is whole wheat pasta, gluten free pasta, made-to-order, five minute fresh. You get to pick your choice of grilled meat, and all the fresh toppings you want," said Smith.
Junior Tylor Havemann has worked at Avvio's since it opened in November.
"The most dangerous part (of working here) is the food. It's so delicious, and you can't help but eat something every day," Havemann said.
The pasta bowl is Avvio's signature dish. "You can't go wrong with (it)," he said. "It's made just how you want it. And if people aren't in the mood for pasta, there are flatbreads and sandwiches, too."
Students who frequent the spot enjoy the contemporary food and atmosphere. Sophomore Katie Sponseller said she would definitely recommend the restaurant.
"For the most part you were able to create your own dish and choose everything you wanted, making it easier for picky eaters to be picky. It was delicious and the portion sizes were perfect."
Smith revealed the meaning of the restaurant's name.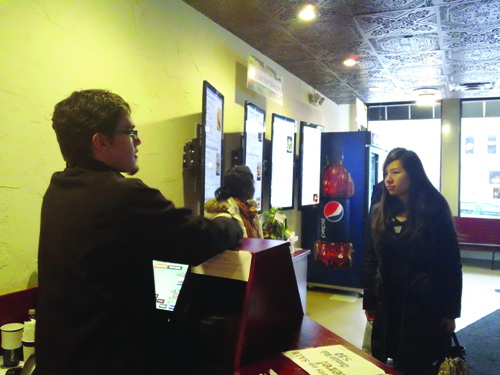 "Avvio is an Italian word that means 'the start of an event.' And that theme is replicated throughout the restaurant. The whole concept is to be the best version of yourself. We want you to feel welcome; we want you to be who you are. The whole theme is designed to reflect the love and good food that you would get from mama."
"The atmosphere is very casual and comfortable," Sponseller said, "And the service was great as they had very friendly and helpful employees. We did not have to wait an unreasonable amount of time for the food, and the line to order also moved rather quickly."
Avvio's management is excited about being part of the Ohio Wesleyan community as an entertainment venue.
"I want to give the two best Wesleyan students the chance to play on the Avvio stage on Friday nights alongside local and national artists," Smith said.
On Friday nights, Avvio's hosts artists either in their bar or, in the summer, on the patio they share with Amato's.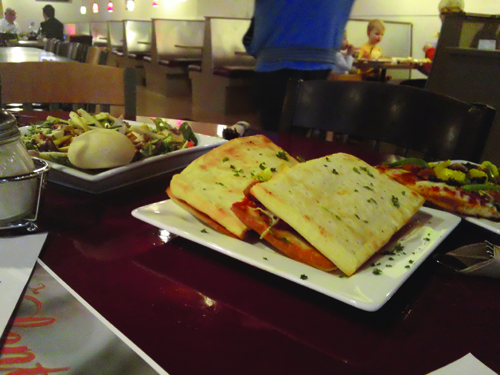 Upcoming performers include Rebecca Loebe, a contestant from "The Voice," on April 20.
Smith said, "I'm working with the Ohio Machine, the Lacrosse team, to see how we, with our resources here, can promote the events at Ohio Wesleyan. We're all about lifting Wesleyan up with finding the best talent out there."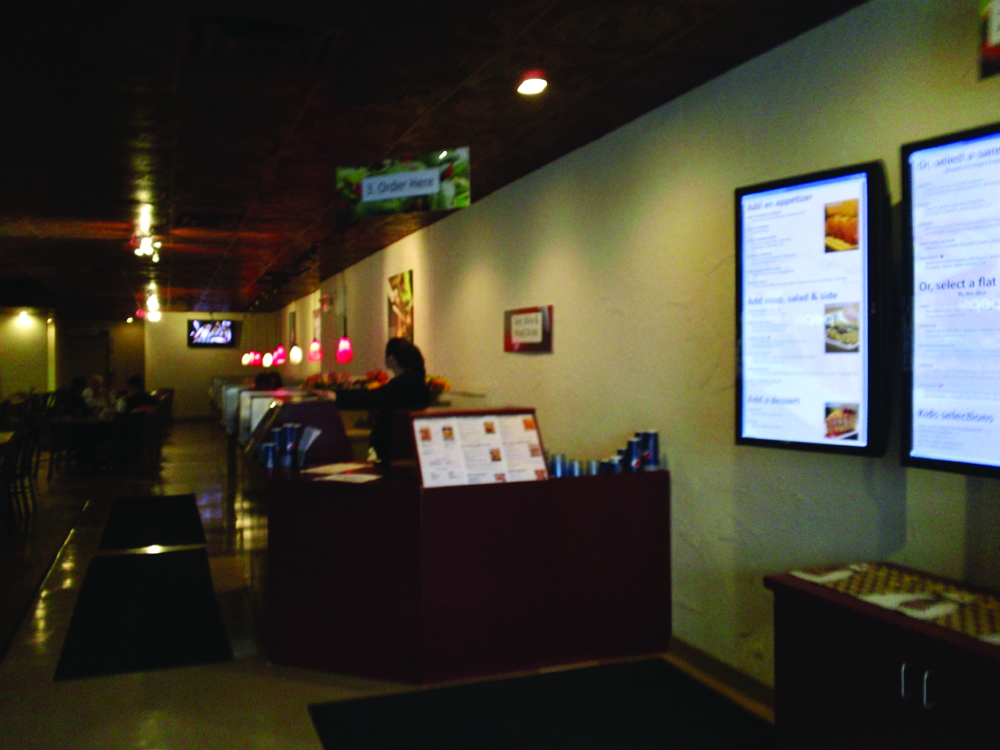 Smith hopes to start a Wesleyan Wednesday, when students can come in and perform on the stage and have "a midweek study break, eating the type of food they should be eating."
When asked what the strength of Avvio's is, Smith gestured to a to-go menu. "Smart food," he said. "It's just the way people need to eat these days. We're doing local sourcing. We're very eco friendly. We've got biodegradable to-go containers and recycled napkins."
The crowd at Avvio's varies from locals to students, The restaurant has a low-lit, full-service bar and a 24-seat booth in the back for large crowds.
"The way the menu and the whole restaurant is set up, it's for anyone who wants to come in, no matter what occasion," Havemann said.
"We are here to serve th6e community," said Smith. "It's a positive energy here at Avvio's."
Anyone interested in performing may contact Smith at rsmith@avviogrill.com.