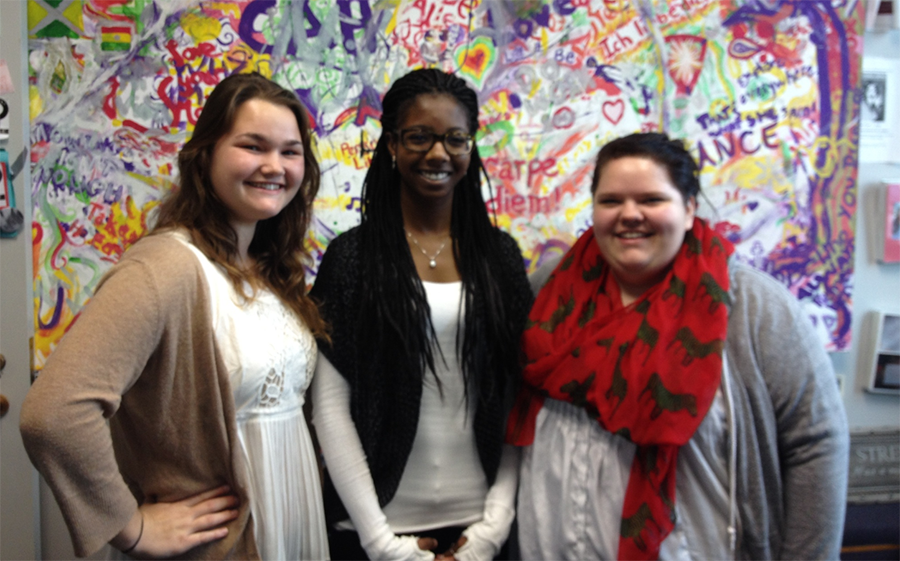 By Catie Beach
Transcript Correspondent
Cupcakes and criticism brought Ohio Wesleyan student together to watch the Women's Resource Center's (WRC) screening of the documentary "Killing Us Softly 4," which analyzes female objectification in advertising.
Senior Skylar Drake, junior Lauren Rump and sophomore Kaila Johnson – all WRC interns – organized a lunchtime screening of Jean Kilbourne's film.
This 2010 edition analyzes trends regarding the unachievable beauty standards set for women in advertising over the past 20 years, according to her website.
It is the fourth in Kilbourne's educational series, which first premiered in 1979.
"The movie focuses on different issues and themes regarding body image issues and eating disorders," Rump said.
Both topics relate to a previous WRC event, "Written on the Body," a public body image speak out held in Bishop Cafe this past December.
"(The film) reinforced my ideas that advertisement is detrimental to womanhood and feminism," said junior Noelle Davis.
Although the material was familiar to Davis, she reaffirmed that many of the film's 160 images and advertisements were shocking.
"The worst was the man sitting on top of the woman in bed, looking at a car magazine on her face," Davis said. "I think I actually got goose bumps."
Rump attributes the event's success to increased advertising and strategic timing.
"We decided to do Friday lunchtime programming because it's convenient to attend and different," she said. "We're amping up our social media presence on Facebook. We're trying to be more aware and present."
The movie screening isn't the WRC's only original event this semester. The prospective line up includes a $mart$tart Salary Negotiation Workshop for women, as well as an auto body workshop for women, taught by women.
"It's an auto body workshop run by an all-women mechanic shop in Columbus," Rump said. "They teach women how to work on their cars and let them know what questions to ask when they go for car repairs."
Plans for the $mart$tart Workshop, which teaches women how to negotiate pay with future employers in a market where females earn 77 cents to every dollar earned by a male, are in the works for this spring semester.
However, Rump said that the auto body workshop may have to wait until next school year due to workshop organizer's pregnancy.
In addition to new workshop programming, the WRC is sponsoring the OWU premiere of the play Butterfly Confessions, a culminating Women's Week event.
The play, which focuses on the stories of women of color and brings awareness to domestic violence and HIV/AIDS, will premiere at 8 p.m., March 28 in Chappelear Drama Center.
Despite attention to new programming, the WRC maintains its primary function, according to Rump.
"Students can come chat with us about women's issues and feminism, ask us advice or obtain resource numbers on campus and in the Delaware community," she said.
"We provide a confidential safe space and a listening ear."