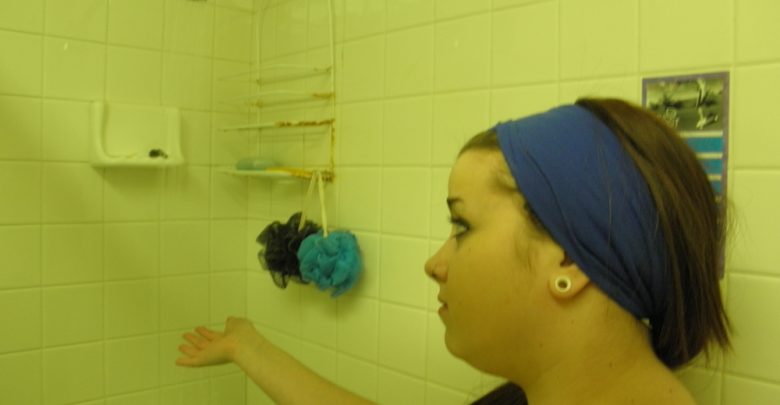 Students say 'no' to low-flow
Over the winter break,  "low water flow" showerheads were installed in every shower in every room in the residence halls and Small Living Units.
The move has left some students feeling a little "under pressure."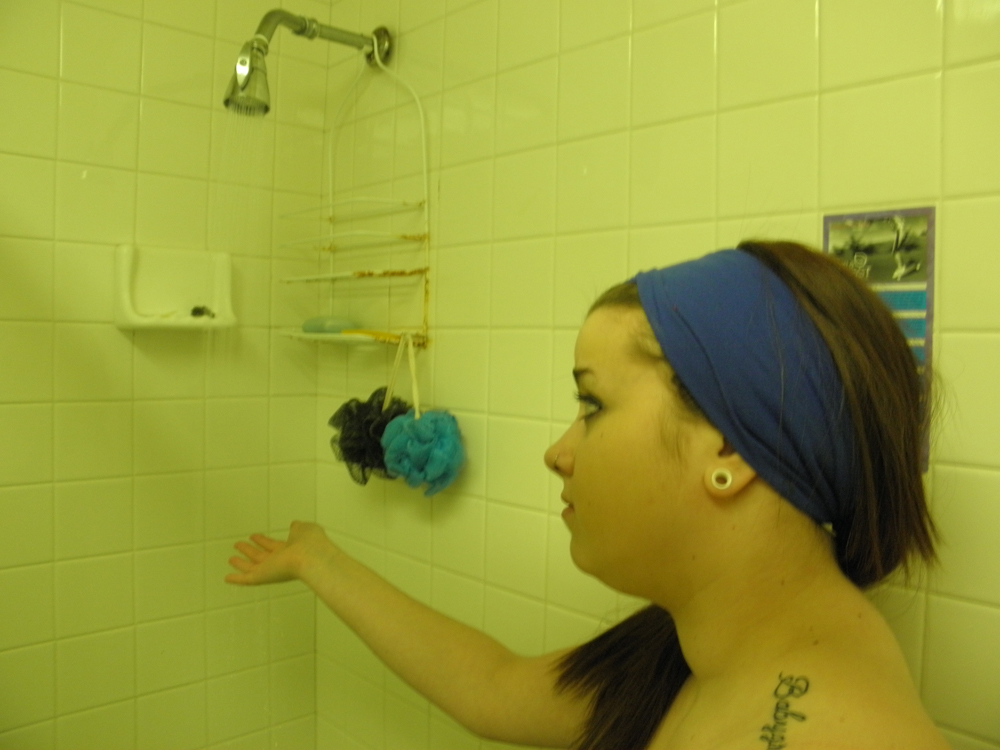 The gleaming silver fixtures are in sharp contrast to the now dulled pipes that hold them, and seem to represent a bright new future and a move in a conservative and cost efficient direction for things on campus.
These new shower heads, according to Sean Kinghorn, the energy conservation and sustainability coordinator, are supposed to save "five million gallons of water per year."
"The primary goal of the low flow showerheads is to save water here on campus," Kinghorn said.
The positive of saving water aside, some students are not so thrilled with the new addition to their bathrooms and have been quick to express their unhappiness.
The Facebook group "Low Flow Protest" was created to both protest the alarmingly low water pressure and to convey student dissatisfaction with not being consulted on this change.
This group is now composed of over 50 members and is growing daily.
"My main issue with these new shower heads is that valuable money was spent to 'fix' something that functioned perfectly," said junior Liza Faulkner, co-founder of the Low-Flow Protest Facebook group.
Faulkner said that the university's intentions may have been genuine, but the resulting product is unacceptable. She believes the university bought a low-quality item to help reduce costs.
"Showerheads that conserve water and produce a great amount of water pressure are on the market for sale; however, they do cost more money," Faulkner said.
Still other students are displeased they were not aware of the change until it happened, nor were they consulted.
"We specifically conducted a pilot test at Bashford Hall so students would be directly involved and have a voice in the decision," Kinghorn said.  "We installed three types of low-flow showerheads and let students vote. The winning showerhead was the one installed across campus."
There are five other residence halls on campus which were not polled concerning the decision. Junior William Ford, co-founder of "Low Flow Protest" group and a Welch Hall resident, said he was entirely unaware that a change in shower heads was set to take place.
Kinghorn said the pilot test was promoted in the OWU Daily, but admits that many students were in the dark because they do not read this newsletter.
"Living in a tiny room nine months out of the year is not comfortable," Ford said. "I realize my complaints about my living situation are rather extreme, but (they are) only to make a point."
Ford's main objection is that even the students who knew of the potential change, were not asked to chose between having low-flow showerheads or keeping the same shower heads. Rather they were only asked to chose  which shower head they would prefer between three test showerheads.
This wasn't the first area of complaint by student residents, and it wasn't the last either.
Reports of only cold water in Hayes Hall are compounding the issue.
Kinghorn said he and his staff are already searching for ways to keep students  better informed to prevent future problems of this nature.