Students find their home away from home in Greek Life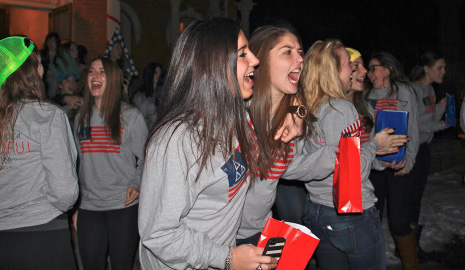 The week after winter break, unaffiliated men and women geared up to go through recruitment in hopes of finding a fraternity or sorority to call home.
Even though these two events occurred during the same time, they were carried out differently.
The goal of recruitment for both fraternities and sororities is to expand their chapters, and both sets of organizations carry out the processes differently. While the fraternities have a more relaxed style of recruitment, sororities have a more regimented recruitment.
Fraternities have events spanning over two weeks, culminating in men receiving bids, potentially from multiple fraternities and choosing to sign them, deferring or declining. Sorority recruitment takes place in a four-day period.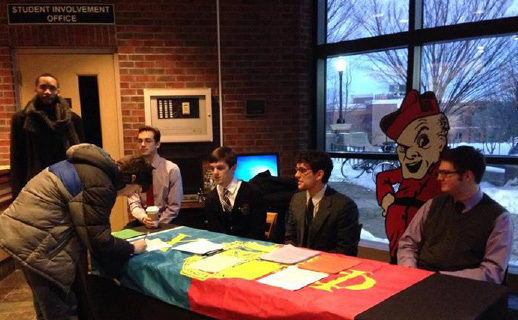 "Women's fraternity and sorority recruitment on this campus abide by and follow NPC (National Panhellenic Conference) guidelines when running recruitment and comprise of a formal structure taking place over a specific time period determined by NPC standards," said senior Kathryn Pickens, Vice President of Recruitment on the Panhellenic Council.
Levi Harrell, the interim Interfraternity Council Advisor, describes fraternity recruitment as "a semi-structured formal recruitment system that last two weeks and allows unaffiliated men to go to various events hosted by all eight of our active chapters on-campus."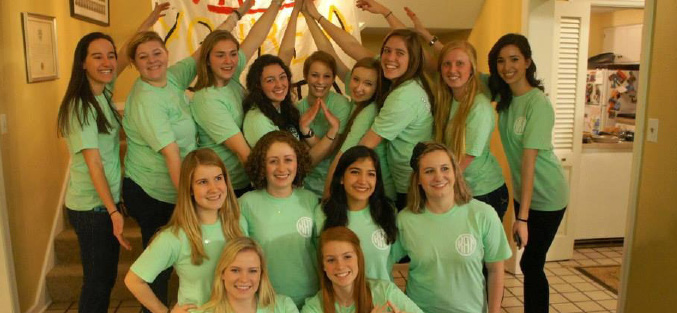 Because of the different styles of recruitment, each fraternity and sorority has a different way of attracting potential new members.
Junior Garrett Van Schaick, Sigma Chi president, said that each fraternity has two dates in which potential members would be able to provide "different spotlights" on the individual houses.
On the other hand, sorority recruitment is in one weekend, where all of the potential new members go to each house a period of time to get to know the women of the sorority.
Sophomore Sophia Apostolou, the incoming Vice President of Recruitment for Delta Delta Delta said she prefers the sorority style of recruitment because she feels "that it is the best way to get to know the girls and figure out how their interests and values match up."
Other sorority representatives agree that the system implemented by the NPC is effective in recruiting potential new members.
"We believe formal recruitment is a fair way for the women going through [recruitment] to see each of the five houses and what fits best for them individually," said junior Jordan Bernstein, chief executive officer of Kappa Alpha Theta.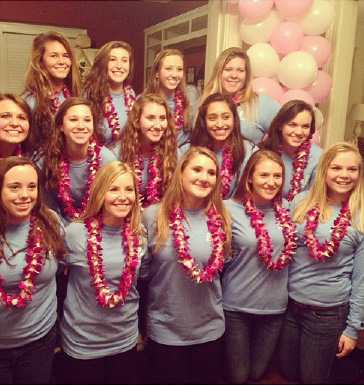 Senior Malcolm Clark, IFC President, said the fraternity recruitment process is "constantly a work in progress."
"We have been trying to implement suggestions from members from all parts of the Ohio Wesleyan community," he said.
Junior Rodrigo Ravaglia, president of Delta Tau Delta, also suggests changes in the fraternity recruitment style. He said that "more efficient communication and coordination" would prevent similar events from occurring close to each other.