CPB to introduce Josh Radnor to OWU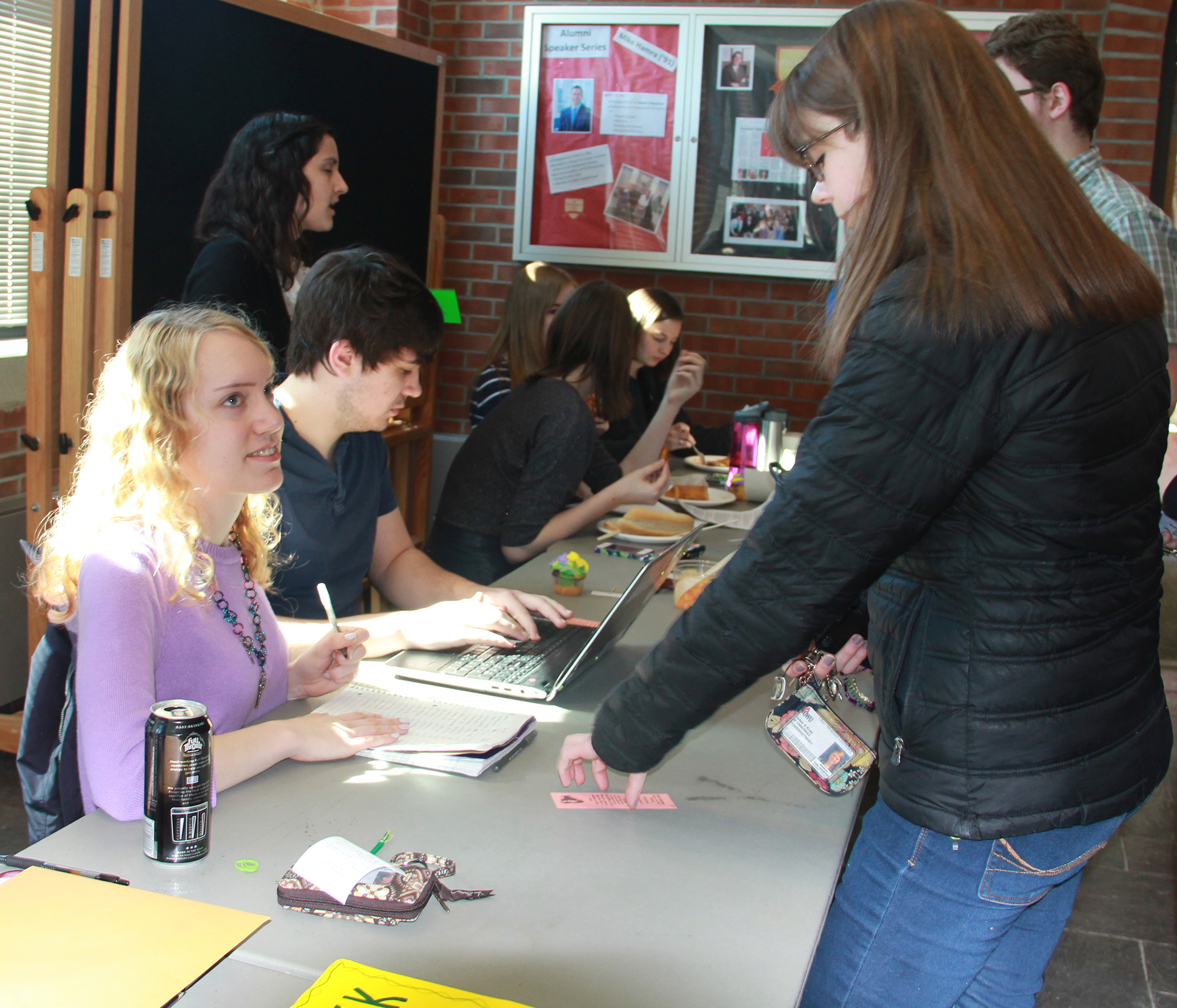 "All my friends back home are so jealous right now," said freshman Shashank Sharma, about actor Josh Radnor's March 19 visit to Ohio Wesleyan.
"I'm a die hard fan of How I Met Your Mother, so (Radnor) coming to our campus was just mind blowing news," Sharma added.
Josh Radnor's most well-known role is Ted Mosby on the hit television series "How I Met Your Mother," and he also wrote, directed and starred in the 2012 film "Liberal Arts," screened on campus March 1 by Campus Programming Board.
Senior Kelsey Brewer, a current member of CPB and former marketing chair, vice-president and president, said Radnor's agent had contacted their organization about two years ago.
"He wanted to come to our campus, since he is from nearby in the Columbus area and attended Kenyon College," Brewer said. "Since then, we had been slowly making steps toward bringing him to campus."
Brewer said they liked the idea of bringing a celebrity to campus, especially since they thought a majority of students already knew Radnor from the television show.
"We thought it would be interesting to hear his message on working in the movie and television industry as an actor, writer, and director and talking about his time working on 'How I Met Your Mother,'" she said.
CPB has around 300 tickets available for students and its members are hoping to fill all the available seats.
"Since the event will be held in Chappelear Drama Center Main Stage, we have a cap on how many tickets we can extend," Brewer said.
The first set of tickets was distributed at the "Liberal Arts" screening in Stuyvesant Hall's Milligan Hub; Brewer said around 120 people were present and 103 tickets were given out.
"We had a great turn out for the event," she said. "The movie was funny and furthered the excitement to see Josh on campus."
Freshman Shashank Sharma, a CPB member, said he joined to work behind the scenes and is very excited at being a part of bringing Radnor to campus.
Sharma said he believes Radnor's event will help make CPB more popular among the students and increase the overall turnout for future events.
Freshman Samantha Sygier, a viewer was at the Liberal Arts screening, said she was elated when she heard the news that Radnor would be on campus.
"I got too excited," she said. "He is such a great actor, I knew I cannot miss the opportunity."
Sygier also said she found "Liberal Arts" to be "entertaining and humorous."
Sharma said he is happy with the general response from the student population.
"A lot of people's initial reaction was, "Who's Josh Radnor?" for the simple reason that we all know him as Ted Mosby," he said. "After being told who he actually was though, almost everyone seemed to be excited for his visit."
Brewer said this is one of the biggest names they have brought to campus in a while, but it is on the lower end of logistics and campaigning compared to other CPB hosted events such as A Capellooza and Spring fest, that have happened in the past.
Funding for all of CPBs events are requested through WCSA, and Brewer said this was no different.
"Large-name actors and speakers, like Josh, carry a larger price tag than you might think, so we are grateful to WCSA for this opportunity," she said, but she would not say how much was paid.
Brewer said those who have tickets should not lose them, as they will need the ticket and a student ID to be allowed in.
"Your ticket will be tied directly to you, so you can not give it to someone else or sell it," she said.
"The doors will open at 8:30 pm and if you have not arrived by 8:50 pm, your seat may be forfeited to people waiting on stand-by for a seat."