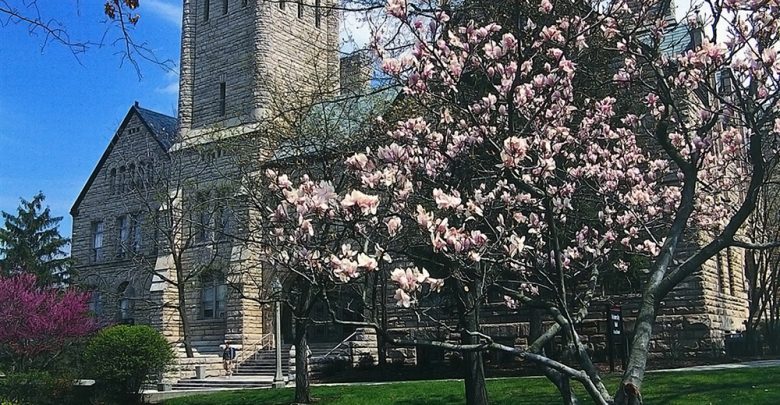 Tuition to increase at university

Tuition for the 2014-15 academic year will increase 3.5 percent from $40,250 to $41,660 according to an announcement from Dan Hitchell, vice-president for finance and administration and treasurer.
Additionally, room and board costs will increase from $5690 and $4980, to $6050 and $5160, for a total 3.8 percent composite increase in costs.
According to President Rock Jones, the increase will cover compensation adjustments for faculty and staff.
It will also address an increase in utilities and equipment expenses and a desire to provide exemplary education.
"Prospective students are told to anticipate increases in these fees during their time at Ohio Wesleyan," Jones said.
Jones said he and the university's vice presidents compile a recommendation for tuition costs after consulting with the University Governance Committee.
The Committee meets with Jones on a weekly basis.
Afterwards, their recommendation is taken to the Board of Trustees, which then sets the tuition.
In his announcement, Hitchell said Ohio Wesleyan is committed to providing need-based and merit-based aid along with donations from friends and alumni for students' education.
Jones also said a study is being conducted to determine how to help students handle the increase in costs.
"We are beginning a process to explore the possibility of increasing the availability of financial aid for returning students in the future because we do not want tuition increases to adversely affect retention," he said.
Last year, tuition increased 3.5 percent from $38,890 to $40,250 because of a rise in fixed costs for lights, heat, power, facility and technological maintenance, and library expenses.
"Students and parents generally understand that our costs increase annually and that this requires an annual increase in tuition," Jones said.
Jones said OWU has been at or near the bottom of the Great Lakes College Association (GLCA) institutions in terms of percentage increase in tuition.
"We expect this to be the case again this year, as we do everything possible to contain the cost of an OWU education," Jones said.