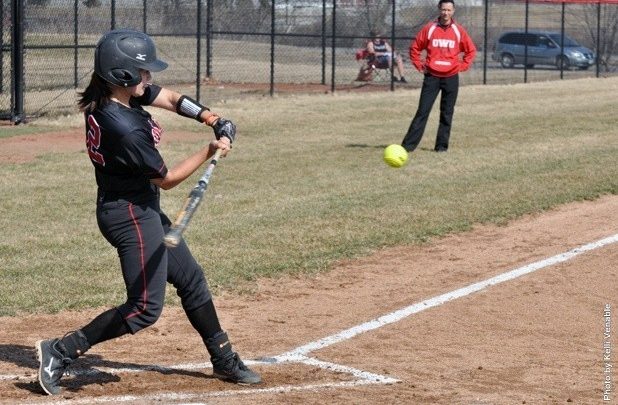 Softball sets sights for season
Bishop Softball is back in action and ready to take on NCAC tournament play.
Coach Cassie Cunningham said she expects to see the girls working hard in practice and always showing good sportsmanship.
"I expect them to hold each other to a higher standard on and off the field so we can achieve things together," Cunningham said. "I expect each of our athletes to discover and develop  leadership strength and use it to make everyone else on the team better. I expect them to always keep the team first and their individual success second."
The season record to date is 10-5.
Danielle Haley, the team has established several short-term goals to help them achieve their main goal: the conference tournament.
"We make little goals so that we focus on the process and take this season one step at a time instead of just focusing on one huge goal and putting too much pressure on ourselves," Haley said.
Sophomore Lilly Gresh agreed, and added she has high expectations for the team.
"As a whole, we work incredibly hard and we have put in the work to be successful," she said.
"I know that my team is very capable of achieving great things and being very successful this season. We have proven that we are a force to be reckoned with in and out of conference, and I expect that this year's team will be one to be remembered and will make a name for Ohio Wesleyan Softball."