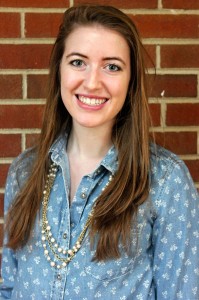 Senior honored as 'Ohio Student Teacher of the Year'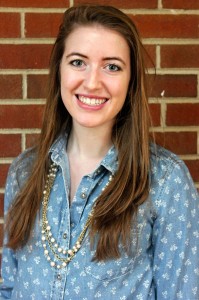 The Ohio Association of Teacher Educators (OACTE) gives out the annual award of "Ohio Student Teacher of the Year." This year, senior Kelly Maier won the honor and is the second Ohio Wesleyan student in the past few years to do so.
Maier, who plans to go into special education after earning her undergraduate degree, was nominated by Professor of Education Amy McClure.
McClure said in order to nominate Maier she had to turn in a letter of nomination, reference letters, and a detail of Maier's teaching to the OACTE. The association is made up of faculty from 50 Ohio-based colleges. All can nominate a student for the award.
According to the association's website, "The purpose of the (OACTE) is to advocate for and provide leadership in teacher education in the state of Ohio by working collaboratively with the public and private teacher education programs in Ohio."
Maier said she only knew about the nomination because McClure needed her permission, but she was not expecting to win.
"I was elated when I called Dr. McClure and she told me the terrific news," Maier said "At the time, I did not realize the multitude of student teachers who had been nominated for the award.  When I found out how many schools had submitted student teacher applications, I felt exceedingly honored that I had been chosen."
Maier said she is proud of the award and hopes it, along with previous achievements, help her in her future. McClure agrees that the honor will definitely benefit Maier's future endeavors.
"This should help Kelly get a job," McClure said. "She has also been nominated to compete for National Student Teacher of the Year."
"Currently I am planning on obtaining my Masters of Education in special education following graduation," Maier said. "In particular, I want to specialize in behavioral and emotional disorders."
Maier said she wants to work with children to help make their futures more successful.
"This is a population of children who has not made the same academic and social developmental gains as their peers," Maier said. "I want to conduct research to find why this is so and provide interventions in order to help these children create their own definition of success so that they can reach and surpass their potential."