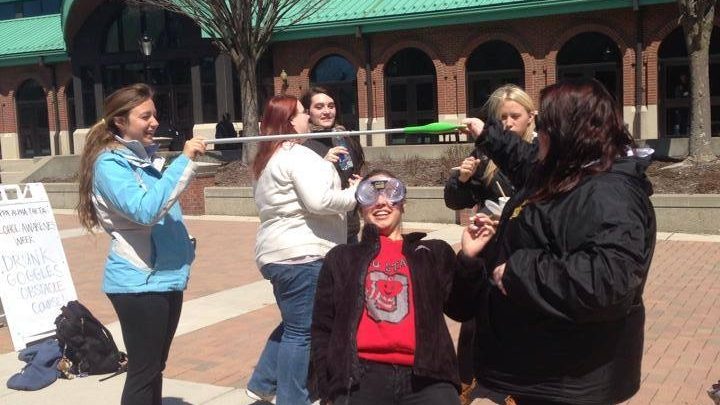 Theta teams up to raise alcohol awareness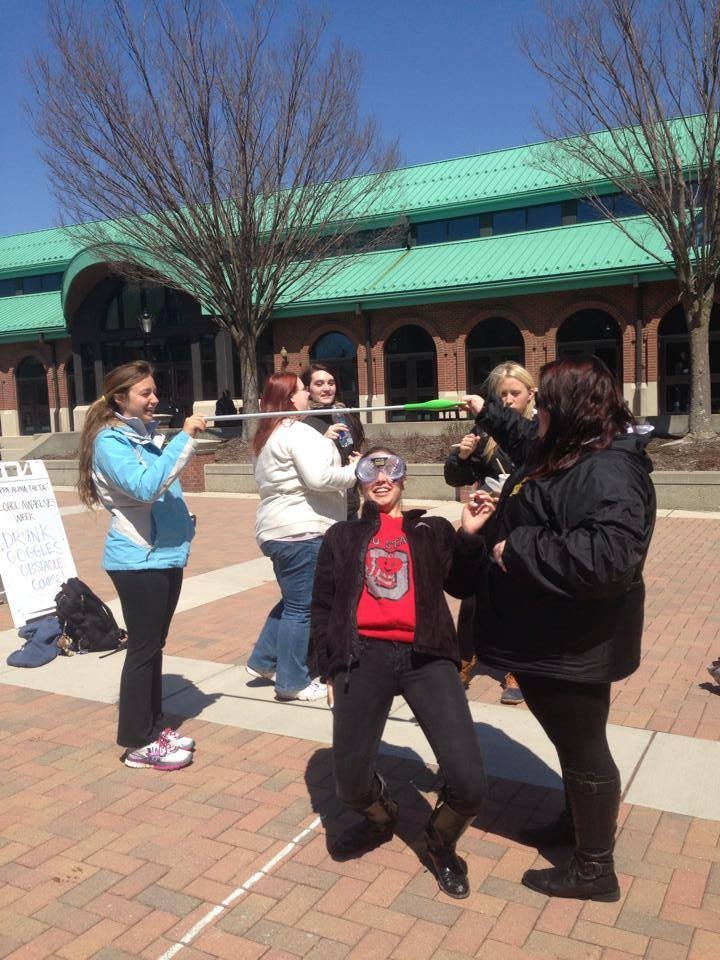 By Megan Dill and Marta Del Cid
Transcript Reporter and Transcript Correspondent
1,825 college students between the ages of 18 and 24 die each year from alcohol-related unintentional injuries, a statistic recorded by The National Institute of Alcohol Abuse and Alcoholism.
"More than 150,000 students develop an alcohol-related health problem," according to statistics provided by the National Institute of Health.
"…Between 1.2 and 1.5 percent of students indicate that they tried to commit suicide within the past year due to drinking or drug use,"
April is recognized as Alcohol Awareness Month, and this year Ohio Wesleyan University's Kappa Alpha Theta (Theta) devoted a week to bringing awareness to the prevalent misuse of alcohol on college campuses.
"We know by being a Greek organization there are a lot of negative stereotypes about drinking," said junior Jordan Bernstein, president of Theta.
"We wanted to show that alcohol is not needed to have fun, which is why we kicked off the week with a 'dry' formal."
Theta partnered with three different organizations on campus: Kappa Kappa Gamma, the women's rugby team, and Delta Zeta.
All of the events took place during the noon hour.
Junior Jennifer Lloyd, a member of Kappa Kappa Gamma (Kappa), said she believes alcohol awareness week was a great idea and felt it was an issue that needed to be addressed on campus.
"Alcohol misuse is prevalent on this campus, as on most campuses, so it is important to be aware," she said.
"Also, I really liked that Theta partnered with many other campus organizations to put on events this week."
Activities involved giving cookies with alcohol-related facts, education on Kappa's Kidney camp, drunk goggles, Jeopardy with the women's rugby team and a banner pledging to make good choices, co-sponsored by Delta Zeta.
Kappa's annual philanthropy event supports Kappa Kidney camp and, since kidney failure can be caused by alcohol abuse, they considered it appropriate to partner with Theta.
The Rugby team intended to show that the members of the team want their peers to be safe around alcohol.
Delta Zeta collaborated with Theta because their sorority takes a stance against alcohol misuse nationally.
Bernstein said the pledge signing was her favorite activity.
"It was really great to see so many different people come up and take the pledge," she said.
"We had a lot of fun putting on the events each day and they all went smoothly," Bernstein added.
"I believe that sometimes people forget the risks and if our event can make one person pause before they make that not so safe decision, then we were successful."
Lloyd said she believes this event should be continued, as long as alcohol misuse persists as an issue on campus.