Global Grab: Obama's ISIL strategy and Scotland's independence vote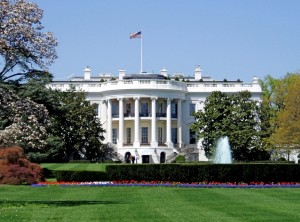 The Issue: ISIL
The situation in the Middle East has been worsening during this past week. On Wednesday, Sept. 10, President Barack Obama made a speech to the nation, stating his intention to go after ISIL by building an international coalition. The role of the U.S. military will escalate, and Obama will be sending 475 military advisers to Iraq, making the total about 1,700, according to CNN.
CNN also reports that Obama shifted $25 million in military aid to Iraqi forces, including "Kurdish fighters in the north combating the ISIS extremists. The aid could include ammunition, small arms and vehicles, as well as military education and training."
During the speech, Obama said, "Our objective is clear: We will degrade, and ultimately destroy, ISIL through a comprehensive and sustained counterterrorism strategy."
On Sunday, several Arab countries offered to carry out airstrikes against ISIL militants, the New York Times reports. According to Reuters, Australia said they would send troops, but Britain has yet to commit.
ISIL released a video of another beheading on Saturday. This time, the victim was British aid worker David Cawthorne Haines. According to the Washington Post, Haines was abducted in March 2013 near a refugee camp along the Turkish border in Syria. British Prime Minister David Cameron said Britain would support the United States, plus assist the Iraqi government and continue to aid the Kurdish regional government, the New York Times reports. However, they have not taken an active military role.
The Issue: Scotland
Many Scots will be heading to the polls on Thursday to vote on whether they want to be their own independent nation, or stick with their British identity. This vote has major implications in the United Kingdom, as the New York Times says, "…shaking the British government of Prime Minister David Cameron, undermining the electoral future of the British Labour Party and making it more likely that Britain will have a referendum on its own continued membership in the European Union."
Polls as recent as Sunday are still extremely close, Reuters reports. "Out of four new polls, three showed those in favour of maintaining the union with a lead of 2 and 8 percentage points," according to Reuters But other polls have shown that supporters of independence in the lead with 54 percent to the opposition's 46 percent. An expected four million people will be voting on this referendum.
On Sunday, Reuters reported, Queen Elizabeth told a crowd she hoped Scots would "think very carefully about the future."