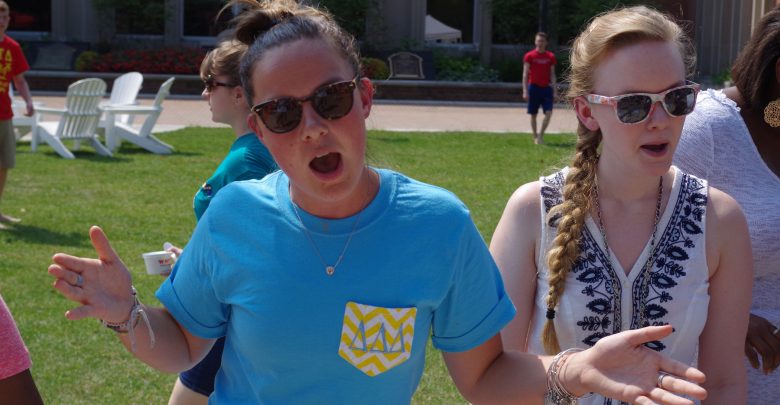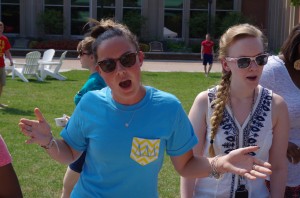 The Owtsiders, Jaywalkers and Pitch Black, all three of Ohio Wesleyan's a cappella groups, welcomed new members this week.
Junior Abby Hanson, treasurer of women's group Pitch Black, said that they are planning to compete for a fourth time in the International Championship of Collegiate a Capella (ICCA) in the spring. They placed third in the regional ICCA competition last year.
Junior Julia Stone, president of the all-gender group Owtsiders, said her group plans to sing "a mix of oldies, indie and pop."
Stone added that, while the Owtsiders do not have any official events planned, they plan to sing as soon as their new members are able.
For the men's group Jaywalkers, this year is a record in membership – they have 25 vocalists.
"We had so many guys come and we couldn't accept them all, which was really uncool," said senior president Gabe Incarnato.
Junior Abi Care Horvat was one of 10 students recently chosen to be a part of Pitch Black.
"After I auditioned, I got a call back, and, a few days after that, I found out that I had been accepted," she said.
Horvat said Pitch Black came to sing to her to inform her that she had been accepted into the club.
Pitch Black and the Jaywalkers will compete in a riff-off, like the one in 2012 film "Pitch Perfect" in Hamilton-Williams Campus Center on October 1.