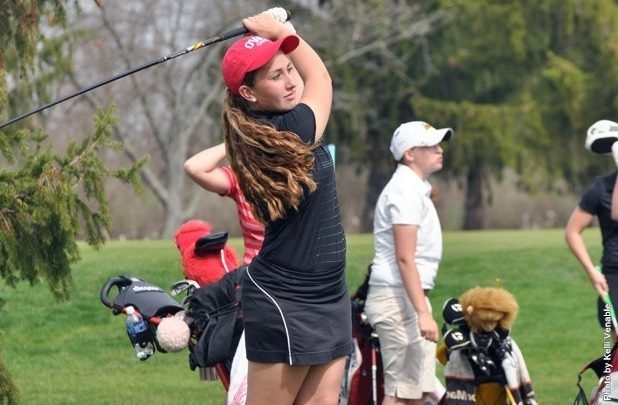 Sophomore shows dedication to sport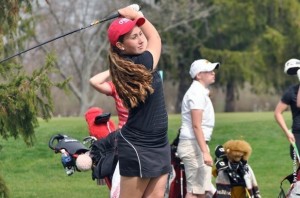 A Q&A with Jillian Bell
The Ohio Wesleyan women's golf team hosted their annual Ohio Wesleyan Invitational on Sept. 13 and 14 at Safiari Golf Club in Powell OH. Wittenberg Univerity won the competiton, while  the College of Charelston came in 2nd, and OWU in third. Sophomore Jillian Bell finished in fifth place with a 161, carding rounds of 77-84. 
The Transcript: How important is the Invitational since its OWU's event?
Jillian Bell:  The OWU invitational is such an exciting event every year. It's super important since it's our home tournament. Our fall invitational is always at Safari Golf Course which I've been playing on since I was little so it really means a lot to me. We focus all week leading up to the tournament on the course and how to manage all the holes, which were unable to do for any other tournament since they're so far away. Home "field" advantage really helps lower our scores.
T: How critical is golf in your life?
JB: I use to absolutely hate golf, but after playing for so long I truly love the game. It sucks having to miss so many other amazing opportunities since it is such a time consuming game, but I know that if I missed a tournament I was be so upset with myself. Therefore, golf plays a huge role in my everyday life and is very important to me.