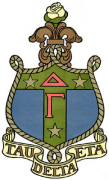 Delta Gamma does a week of good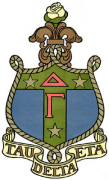 Students around campus focused on giving back last week as part of "Do Good Week" presented by Delta Gamma (DG).
Delta Gamma's motto is Do Good and Delta Gamma nationally encouraged chapters in the US and Canada to Do Good during the Week of September 15.
"It also enables chapters to encourage others on their campuses to adopt Doing Good as a way of life, as we Delta Gammas have done," said Mariah Bockbrader, the president of the ___ chapter of DG.
The sisters of Delta Gamma primarily used social media to promote ways for others to do good and get involved, as well as giving examples throughout the week of how they have given back to the community.
"We Delta Gammas strive to live by the motto of Doing Good, and are happy we have an entire week dedicated to helping OWU strive to live by the same motto," Bockbrader said.
DG's Vice President of Foundation, Ali Phillips helped to plan the majority of the week's events and stated "Do Good week differs from a normal philanthropy event because it's focus is more on bringing awareness to our motto, which is Do Good. This week really highlights what we as Delta Gamma's stand for and we used this week to bring awareness to the OWU campus."
Since the focus was primarily awareness, DG did not raise money throughout the week, Phillips said.
Examples of volunteer work DG's participated in throughout the week include: bingo at Willow Brook Nursing Home and spending time with the Miracle League in Columbus. Senior Abby Reynolds event donated her hair to Locks of Love, as her act of good for the week.
"I've done it once before so it had kind of been in the back of my mind until do good week came around," Reynolds said. "I knew I wanted to do something good, and I thought this would be the right thing."
Additionally, members tabled in the Hamilton-Williams Campus Center and had a sheet for the campus community to sign with examples of how they chose to Do Good throughout the week. The table also had a large glass bowl filled with ideas of how to pay it forward and Do Good throughout the rest of the semester.
Senior Lauren Moore said this week helped her to realize "how committed DGs are to service."