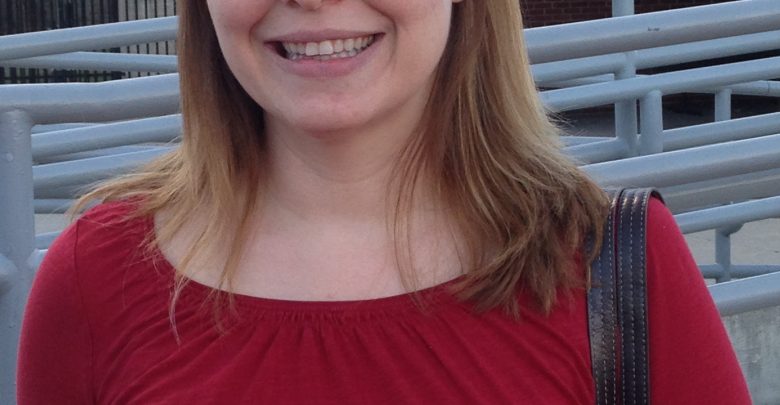 Kappa Alpha Theta gives English professor national honor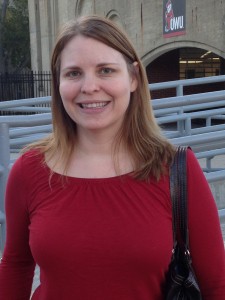 "I grew up in New Jersey, though I usually try not to admit that," said English professor, Nancy Comorau.
Comorau has been selected by Kappa Alpha Theta sorority's national headquarters as "outstanding faculty of the year," after being nominated by the members of Ohio Wesleyan's Theta chapter, according to OWU Theta president, senior Jordan Bernstein.
Comorau began teaching at OWU in the fall of 2009, where she specializes in post-colonial literature, "which covers the places in the world where the British colonized, and usually left," she explained.
Before Ohio Wesleyan, Comorau got her undergraduate degree in English from Wake Forest University. After Wake Forest, she got her Masters degree in English at Villanova University. After Villanova, Comorau taught at the University of Maryland – College Park as a graduate teaching assistant, which is where she got her PhD.
"My plans are to continue doing what I'm doing," said Comorau. "I've built a roster of postcolonial courses in the department," she added.
Comorau will be leading her third travel learning course throughout Europe in May of 2015. She and her class, "Slouching Towards Empire: The Literary Politics of Ireland," will be traveling to Ireland.
"We were just ecstatic that Dr. Comorau won outstanding faculty member when over 135 chapters sent in applications," Bernstein said. She said that the ladies of Kappa Alpha Theta chose the professor who has had the biggest impact on the chapter.