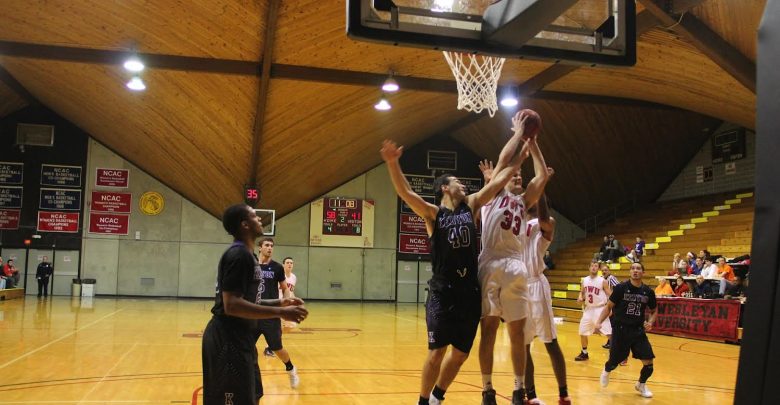 Men's basketball looking to reach new heights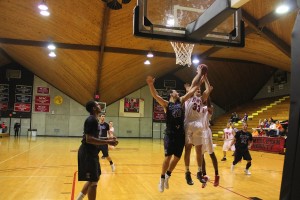 If you asked any player on the Ohio Wesleyan men's basketball team if there is such a thing as a rebuilding year for the program, the answer would be no.
The team led by Coach Mike DeWitt began practice for the 2014-15 season two weeks ago.
Over the past three years OWU has won at least 20 games during the regular season. Many players who were a part of that success have since graduated. But that doesn't mean the goals set by this seasons Battling Bishops team is any different than past years.
"We have a young team, and as a senior, and even for the juniors and sophomores, it is important that we play at a championship level every day in order to set the standard for the freshmen," said senior guard Nick Felhaber, who is the only senior on the team.
A lack of seniority isn't the only problem OWU faces. Height will be another obstacle to overcome following last year's graduation of 6 feet 7 inch center Reuel Rogers.
"We are having to make some adjustments to our offensive and defensive strategy this year because we lost a lot of size." said Felhaber.
Junior Matt Jeske and sophomore Ryan McCron, 6 feet 5 inch post players, could be the solution to this problem. Junior Claude Gray, though undersized, has also found success in the past playing as a forward.
Additionally, junior Joey Kinsley who stands at 6 feet 6 inches will look to fill the role as well. Kinsley is coming off of a shoulder injury that saw him sidelined for most of last season.
"Coming off of a season-long shoulder injury last year, it made me really appreciate and love the game of basketball more than I already did," said Kinsley. "I would like to help my team out in whatever way possible and necessary in order for us to succeed."
The motivated Battling Bishops open the season on the road at Kenyon College on Nov. 18. The team will look to continue its past success in one of the toughest division III men's basketball conferences, the NCAC.
"If we leave it all on the court and do what our coaches ask us, at the end of the day we will once again be successful." said Kinsley.