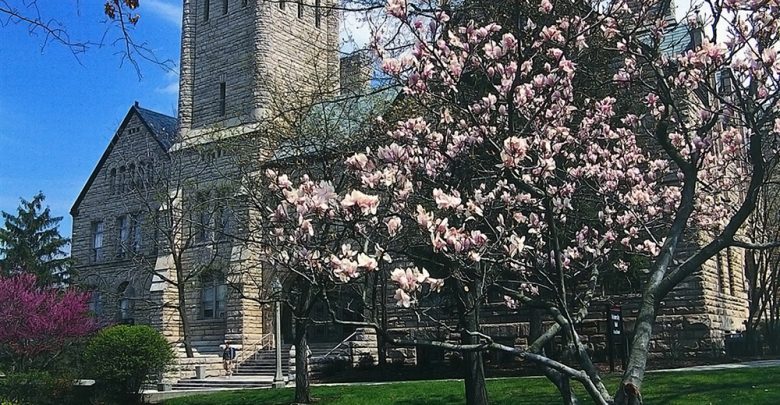 Title IX impacts athletics, sexual misconduct policies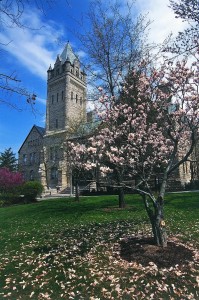 Title IX compliance continues to be an ongoing process and a source of heated debate at many universities, and Ohio Wesleyan is no exception.
The Title IX statute of the Educational Amendments of 1972 states: "No person in the United States shall, on the basis of sex, be excluded from participation in, be denied the benefits of, or be subjected to discrimination under any education program or activity receiving Federal financial assistance."
Because even private universities like Ohio Wesleyan take advantage of federal grant money, Title IX requires essentially every institution in the United States to provide equal opportunities to both men and women.
Athletics
In September, Val Cushman visited campus to conduct an audit of Ohio Wesleyan's Title IX compliance regarding our athletic programs. Cushman is the former athletic director at Randolph Macon Woman's College and former senior assistant to the president at Washington & Lee University.
The OWU President's Office hosted a Title IX presentation on Oct. 27 at noon in Benes Room B in which Cushman shared her findings and recommendations.
Cushman said the focus of her Title IX audits is intercollegiate athletics, but the statute involves many other issues, such as the practice of prohibiting men from admittance into nursing programs, which is now illegal.
She said the law was challenged all throughout the 1970s and 1980s and the right away to interpret it is still being decided. The Department of Education Office of Civil Rights is responsible for enforcing and interpreting the law, but it is also interpreted through case law.
Title IX has three prongs: quantity of opportunities, proportionality and quality of athletic experience. Each prong is determined in a specific way.
Cushman said she has her own way of telling if an athletics program is meeting Title IX requirements.
"An athletics program can be considered gender equitable when the participants in both the men's and women's sports programs would accept as fair and equitable the overall program of the other gender," Cushman said.
According to the chart on Cushman's slideshow, the amount of female athletes in the U.S. doubled between 1970 and 1980, and has continued to grow since then. The amount of male athletes has also continued to grow, and there are still more male athletes than female athletes.
Skylar Drake '14, who works for the President's office and helped create the event, said the fact that the male athlete population has also increased under Title IX stood out to her.
"Equity doesn't mean taking away men's opportunities," Drake said. "Everyone deserves to have access to the same resources."
Cushman said football began at OWU in 1890, and many other male sports were added in the decades to follow. However, the first varsity competition for women wasn't established until 1982, nearly a century later.
She also said that the roster sizes for most men's sports at OWU exceed the suggested size set by the National Collegiate Athletic Association (NCAA). For women's sports, however, the roster sizes are nearly all smaller than the suggested size. For example, the OWU football team is composed of 122 athletes. The NCAA suggests 58.
"While you (OWU athletics department) made improvements for women, you grew your men's roster even more," Cushman said.
She said OWU's facilities and equipment, among other facets of the athletics department, are equitable, but 70% of athletic recruiting expenditures go to men's teams, with only 30% going to women's teams.
Cushman said another issue is that OWU currently has no policy regarding how to respond to requests for new sports.
Cushman's recommendations include adding a female senior administrator to the athletics department, setting team roster sizes and coming up with a long-term plan to establish more women's teams.
"I have never recommended a men's sport be cut," Cushman said. "At division III institutions with established programs, I would be hard pressed to say a male athlete having a good experience should lose that opportunity."
She also said she believes OWU's athletic program is something to be proud of. "Your next claim to fame just might be gender equity."
Sexual Violence
About twenty-five students came out to see OWU administrators discuss Title IX's effect on sexual violence policies on Oct. 29 at noon in Benes Room C.
The event was hosted by the Women's Resource Center and the panel included Richelle Schrock, women's and gender studies professor; Kimberlie Goldsberry, Dean of Students; Michael Esler, coordinator of student conduct; Levi Harrel, residential life coordinator; and Douglas Bennet, Director of Counseling Services.
Senior Lo Rump, intern at the Women's Resource Center, said the event came about because she and other interns had been hearing a lot about Title IX in the news and how it might change sexual violence policies, but they didn't know much else about it. They thought many other students might be the same way.
"We wanted to bring together some administrators and people on campus to further explain what these changes were and how they pertain to OWU," Rump said.
Panelists were each given the chance to share with the audience their thoughts and experiences regarding OWU's sexual violence policies and Title IX's effect on them.
Goldsberry said new laws and regulations are passed often, and so sexual violence policies are continually evolving.
"Oftentimes legislators are not familiar with the student experience on the college campus," Goldsberry said. "They don't always have that full knowledge, but I trust they're doing the best they can with the info they have."
She said a bystander intervention training program was started in October to teach faculty, staff and students how to properly intervene in crisis situations, including those regarding sexual violence. She said there will be four training sessions in November focusing on prevention.
In the past ten years, there has been "an explosion" of Title IX activity, Esler said. It began as an anti-discrimination edict, but has changed over time.
He also said the government assumes colleges are trying to conceal sexual violence on their campuses, but that is not always true. OWU has a higher rate of reporting sexual violence than many other universities, he said.
Harrel told the audience about the process that occurs when sexual misconduct is reported and said Title IX hasn't had much of an effect on that. He said he becomes "very personally invested" in cases of sexual assault and that residential life staff are always there to help.
For more information about sexual violence at OWU, see Public Safety's 2014 Clery Campus Safety Report on public safety's website.