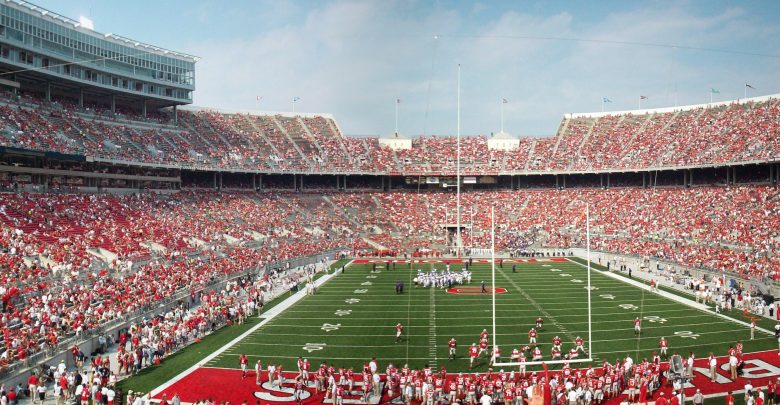 The 'Ohio effect' claims another fan

I normally mind my business and stick to my very own page eight, dedicated to my beloved OWU athletics.
But this weekend, I caught myself doing something bizarre for a Philadelphia born- East coast boy.
I was watching the Ohio State football team play Big Ten rival Michigan State in what was essentially a conference championship battle.
Unfortunately, I was surrounded by five rowdy Ohioans reeking of chicken nachos, and Pabst Blue Ribbon. When the scarlet and grey scored a crucial touchdown late in the third-quarter, the room went nuts.
My Buckeye-crazed friend let out a soulful "O-H!" with a southern-Ohio twang.
I unconsciously followed with an "I-O!" My lips didn't even hesitate.
At that moment, I realized I am a closet "bucknut" (apparently, a term for the avid Ohio State fan).
Coming to grips with this realization has been difficult because who really even knows what a buckeye is.
The process of becoming a fan of didn't happen overnight, so I began to ponder its inception. I got my first taste of buckeye-mania as a prospective student when I spotted a mini-van on Polaris Parkway that had so fashionably been shrink-rapped with former Ohio State head coach, Jim Trestle's face.
The past three and a half years of Columbus area television have taken a grave toll on my brain. I have been brainwashed to become a Buckeye fan, and I will never forget that Rick Ricart is always dealing.
But more importantly, without my visit to Ohio Wesleyan as a high school senior, I would have never provoked myself to spend my undergrad years in the buckeye-state. Never underestimate the power of Ohio's vivid fall landscapes and uniquely individual cities that combine good ole country charm with rban culture.
As an out of state student, I commonly get asked why I chose a school in Ohio rather than Florida or Arizona where could have partied my face off in the southern sun. The response is normally a financial anecdote; but the truth is, I fell in love with the state, the pride Ohioans lug around with them, and their inherent kindness.
In short, thanks Ohio Wesleyan for luring me to a wonderful state that I would have never come to love, let alone visit. Although I'll be saying good-bye to OWU in May, I will have departed as a Bishop first, covert Ohioan second.