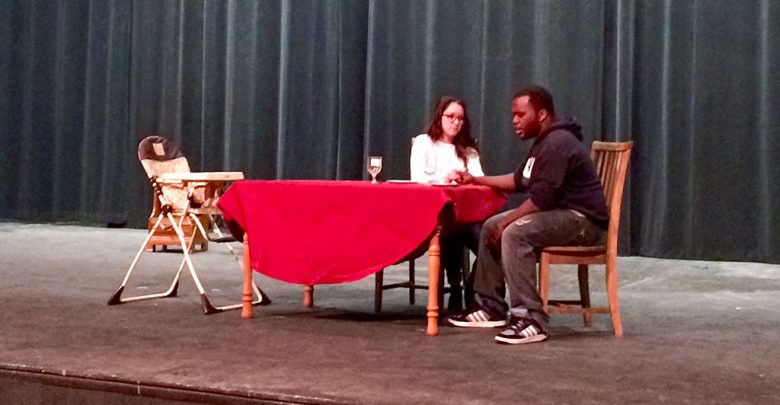 Students prepare for annual one act plays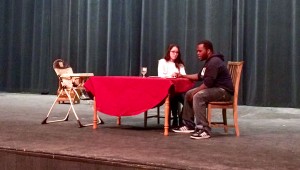 Ohio Wesleyan University's theatre department gears up for the annual production of One Acts, short plays written, directed and performed by OWU students. The One Acts will occur this semester on the main stage of Chappelear Drama center, Dec. 5 and 6. Auditions for the individual plays were held last week and each of the eight one act plays were cast with two student actors.
Each play is written by a student in the theatre department's playwriting class and then selected for production by the students in the directing class. Students from any and all departments are encouraged to audition. This aspect of the event was identified by theatre major Emily Poltor, who described the One Acts as "extremely interdisciplinary."
"It is so great to see new faces in the theatre and One Acts gives everyone an opportunity to get involved. It's the most inviting event the theatre puts on," Poltor said. Poltor has been cast in the show for the first time, even though she was the stage manager for last fall's production of One Acts. She was cast as Ella in the student written play "Once Upon a Couch."
Dr. Edward Kahn, professor in OWU's theatre department and supervisor of the production, gave a brief history of the One Acts. In 2005 the department made the decision to move his directing class from the spring semester to the fall, when the playwriting class taught by Dr. Bonnie Gardner was also offered. Previously the students in the directing class had to select their desired one act plays from external sources. This union enabled the two separate classes to join forces in a way that would maximize the student's practical experience.
"It allows students to put their knowledge together in a way that really matters because they get to share it with a live audience, and they get really excited about doing it," Dr. Kahn said. As the professor of the directing class, Dr. Kahn sets the schedule for the production of the plays but the students are responsible for everything else. "I do the behind the scenes work of setting up the auditioning schedule and I help keep things organized, but the rest is left up to the students, they have complete control over the process," said Dr. Kahn.
The One Act plays really seem to have an effect on the students involved in them. "I am actually auditioning for Kindertransport, our next main stage show. One Act auditions were such a great warm up and a real confidence boost for me," said Polter. She encourages everyone to come and watch the show once it's ready for performance to see that it is a "great display of student talent."