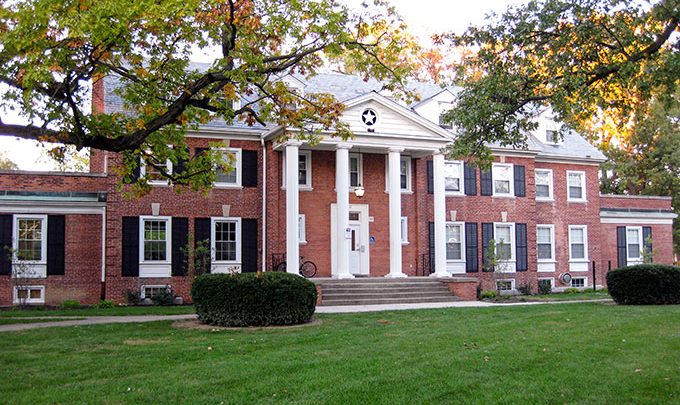 New housing means fewer options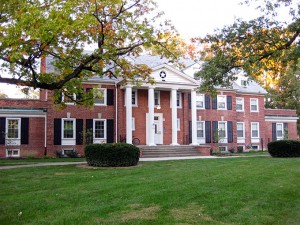 When Phi Delta Gamma (Fiji) takes back their house next semester, juniors and seniors will be left with fewer housing options than in the past.
There are 32 rooms in 35 Williams Drive, one of the junior/senior living options, according to Levi Harrell, Residential Life Coordinator (RLC) at Ohio Wesleyan. There are approximately 390 students in the incoming senior class, according to Dale Swartzentruber, of institutional research at OWU.
Jill Auxter, another RLC at OWU, said 35 Williams has mostly single rooms, with only two or three double rooms.
"By senior year, most students don't seem to care where they live, so much as they get a single room," Auxter said.
Wendy Piper, director of residential life, said aside from fraternity houses and small living units (SLUs), seniors can apply to live in any residential hall on campus.
"Students can choose from Stuyvesant Hall, Smith Hall, Hayes Hall (which is female only), Austin Manor, as well as Welch, Thomson, and Bashford halls," Piper said.
Rising juniors and seniors will still be able to apply to live in 4 Williams Drive.
"Both rising juniors and seniors can apply to live in both 4 and 23 (Bigelow-Reed House) Williams Drive, however priority will be given to seniors," Harrell said.
Auxter said there are 31 rooms, mostly all single, in 4 Williams.
One misconception about Bashford and Thomson is that only first year students can live there.
"Any student can apply to have a single room in Bashford or Thomson," said Auxter. "It's the same application process as it is to live in Stuyvesant Hall, Smith or Welch."
Auxter said there are 12 single rooms available in Thomson and Bashford halls.
"The housing process will be exactly the same this year," said Auxter. "Rising seniors will come to the senior housing night, where they will line up and select a room from the floor plan."
Senior housing night will be on March 19 at 7 p.m. in Stuyvesant Hall.
"We are expecting (35 Williams) to be completely filled once Fiji moves back into their house next semester," Auxter said.
After Fiji lost their house in 2008, Auxter said it was renovated and reopened in the fall of 2010.
"32 students will be missing out on one of their potential first choices for housing, however, we're hoping they'll be understanding," Auxter said.