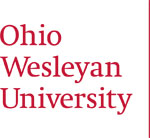 OWU not accessible to all students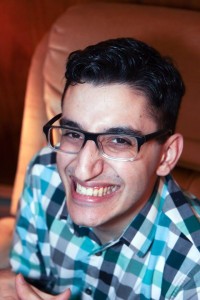 Senior Ryan Haddad has very limited mobility. In the winter time, when snow banks are piled in the middle of Sandusky Street, he cannot cross to get to class without relying on others.
Living with a mild form of cerebral palsy (CP), Haddad requires the use of a walker to get everywhere. With the help of fellow students, however, he can make it up and down smaller flights of stairs.
According to the American Disabilities Act (ADA) official website, many buildings are covered by the General Non-Discrimination Requirements, including private schools and museums.
This means many buildings, including private schools, are required to modify their structures to be accessible to everyone, no matter the size or age of the building.
A common misconception is that University Hall, and other older university buildings, are "grandfathered in" to code. According to the ADA, this is simply false.
Ohio Wesleyan President Rock Jones said the university is working on a fundraising campaign, which "includes an objective of $10 million for the renovation of University Hall, including providing full accessibility to all floors through the installation of an elevator."
Jones added that there is no timeline for the project, as they have yet to find a donor.
An English major, Haddad has had many classes in Sturges Hall, home of the English department. To get into Sturges, Haddad has to make it down a smaller flight of stairs.
"It is difficult, but if there is someone there, then I can do it," said Haddad. "I leave my walker outside, and I do it."
Another difficult building for Haddad to access is University Hall. There are no handicapped accessible entrances or elevators for Haddad – or anyone else whose mobility is restricted.
"There is a steep hill that you have to get down in order to get to the chairlift, which travels from the basement to the first floor, but no further," said Haddad. "In the wintertime, the hill is very slippery."
"I would never go down that hill during the winter time," he added.
Haddad said he has been inside University Hall's Gray Chapel for special occasions, but never past the first (main) floor.
Elliott Hall also has very limited access. No elevator or chairlift can be found inside. There is a wheelchair accessible entrance on one the side of Elliot, the side that faces the Branch Rickey Athletic Complex.
Peter Schantz, director of physical plant for Buildings and Grounds, said the university has looked into costs to build elevators in Elliott and University. He also said that the costs have been "prohibitive."
"We have been making reasonable accommodations to the facilities, such as the widened entrance to the basement of Elliott and the chair lift in the main stairwell of University Hall," Schantz said.
Haddad said the university has been helpful in accommodating his needs. If a class which he is registered for is located somewhere inaccessible to him, the school will relocate to somewhere more accessible.
"The school has been very helpful and supportive," said Haddad. "I am very thankful for everything they have done for me. But there is still a lot to be done. More buildings need to be accessible to everyone. There is a reason I am the only student at OWU with CP. It's because this school just is not accessible to everyone."