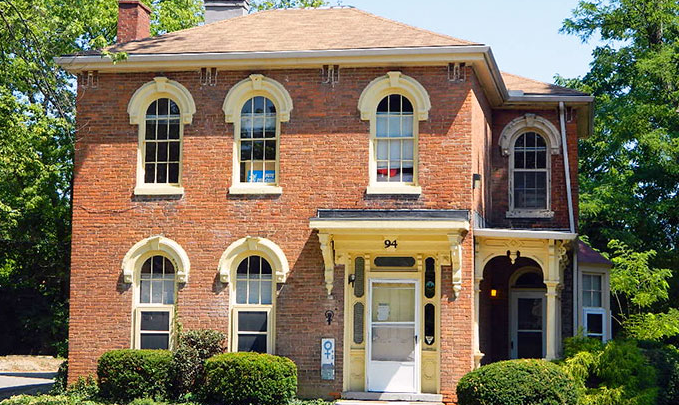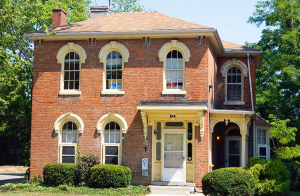 Ohio Wesleyan University is saying goodbye to the Women's House as it has come to be known; instead the Small Living Unit (SLU) will go by its new name: Sexuality and Gender Equality House (SAGE).
SAGE house moderator, senior Meredith Harrison, said the house has been contemplating a name change since fall semester.
"There's always been the stereotype that only cisgender women live in the house because of the house name," Harrison said. "Even if our programming and mission statement represent the people our house is a resource for, the name was really alienating to people of other gender identities."
During fall semester, three gender nonconforming members moved into what was then the Women's House. There has been gender nonconforming and male members in the past.
Harrison went to Residential Life Coordinator Levi Harrel to figure out how the name changing process was completed. The name change was done while filling out the application for the SLU renewal process.
"You just have to change the house name there and then explain why you're changing it," Harrison said.
The name of the SLU isn't the only thing to have changed.
"This year the mission statement did change a little bit," Harrison said. "We just took out 'women' and we changed it to all genders and marginalized sexual and romantic orientations."
Harrison went on to say that the programming has reflected the change in the mission statement.
"I'm fully supportive of it; it's just nice to not have the question anymore of do only women live here, because we get that a lot," said sophomore Rowan Hannan. "As someone who is not a woman and is living in the Women's House it was kind of hurtful to hear that all the time."
They continued by saying it would be hard to measure how long it would take for the new name to register throughout OWU.
"It will be interesting to see how long it takes for the campus community to catch on," Harrison said. "There is so much that goes into it that you don't think about."
Harrison used the example of a recent tour of prospective students where the guide called it the Women's House.
SAGE is still in the process of informing other houses and their moderators about the name change. In addition they plan on talking to admissions and changing the sign on the house. All of this Harrison hopes will help get the word out.