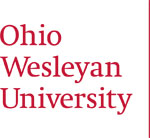 It is happening behind closed doors. But if you pay close attention to your professors, you might see worry in their faces during lecture. You might catch a mumble of dissent. You might be surprised by a long, seemingly random tangent on the value of a liberal arts education.
Ohio Wesleyan is at an impasse. The university is struggling financially, our enrollment is in decline and the administration is looking to make cuts. In what feels like a puzzling situation, professors and their departments are the target.
The situation is complicated. The middle class has struggled to recover from the 2008 economic crisis. More and more high school seniors are looking to state schools and community colleges after graduation. For many college students, and ultimately their parents, a liberal arts education does not seem worth the investment.
As a result, OWU has seen its numbers decrease. Last year, 100 less students were enrolled than typical. Though the university has replaced its admissions director and steps are being taken to attract new students, numbers are hard to predict. It won't be until this summer that data from the class of 2019 will become available. And OWU's fate depends on it.
Administrators are dealing with a bitter reality. The school is entering the new academic year with a deficit. Still, they are charged with keeping the university running. That means making difficult decisions, and sometimes, treating OWU like a business. But the administration is forgetting that their business is to educate. Their product is not so popular in a world where substance is valued less than flash. If they do not balance fiscally responsible choices with an empowered faculty, they are in danger of liquidating our liberal arts identity to pay off their philosophical overhead.
Departmental budgets have not been finalized for the year. But most department chairs know that reduction is on the way. This approach to saving money creates a self-defeating cycle. According to one department head, "budgets have not kept pace with inflation." It is already difficult to create and maintain the opportunities OWU professors want to offer their students. A cut to any department means sacrificing those opportunities, things like guest lecturers, field trips and even equipment. It means some classes have to be removed from the course offerings. It means some faculty have to be let go.
Yet the administration is evaluating academic departments primarily on their numbers. According to another department head, "class enrollments seems to be the only justification for a department's budget and hiring faculty." If budget cuts hurt a department's ability to attract students, the numbers for that department will go down. Then, in the next round of budget cuts, the department will get slashed again.
It is a reflection of the integrity and strength of OWU's professors that the faculty is "remaining unified." Many professors acknowledge that "higher education institutions throughout this country are struggling financially" and that "pointing fingers" will not solve the problem. But it is hard not to look critically at the administration in these troubling times. The faculty and academic departments should not be granted immunity. But they should definitely not be the main target of financial reform.
Administrators: when money is donated to the school without specific instructions on how to use it, give that money to the academic budget. When you are fundraising, tell donors we need funding for academics, nothing else.  Encourage our generous alumni to save the departments that got them to where they are today. And instead of hiring consultants to hone in on what makes Ohio Wesleyan OWU, ask the people that walk around campus every day for their opinion. Your students and faculty are smart. We're creative. We have ideas.
Students: Tell the administration how you feel. Tell your professors that you sympathize with them, that you care. And if there is one message we get out, let it be this: the students will stand behind the faculty. We should donate money from the Wesleyan Council on Student Affairs's (WCSA) student activity budget – the money that goes to clubs and other organizations – to the academic budget. There is enough to spare. Talk to your WCSA senators today. If the faculty lose the number game this summer, we lose too.