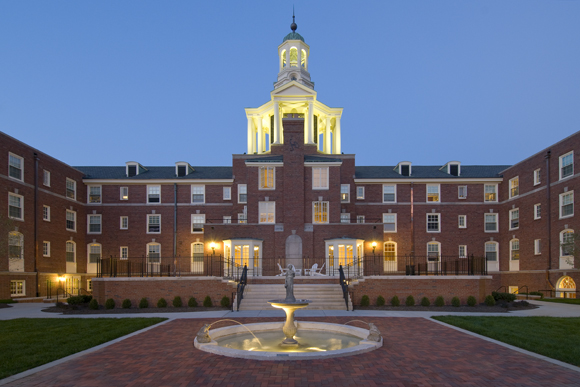 Rising costs affect living conditions and more
A three percent increase in next year's tuition recently made an impact on Ohio Wesleyan students, and their bank accounts.
Total tuition will be approximately $55,000 next year. This is comparative to the rates of DePauw University and Denison University, but less than both Oberlin College and Kenyon College, which are around $61,000.
"No one likes to see costs for students increase year after year," said Director of Residential Life Wendy Piper. "Especially when so many of our students already find it challenging to fund their education."
A portion of the increase is due to the cost of living. For individuals living in a standard room, room and board costs $11,540. Residency in Stuyvesant Hall, 35 Williams Dr., 23 Williams Dr., 4 Williams Dr. and 123 Oak Hill Ave. will cost extra. These facilities are seeing a 10% increase in fees.
The extra revenue created will be reinvested into the buildings for further improvements.
"This is not something that has historically been done at OWU," said Piper. "We recognize that our residential facilities need that revenue stream for improvements."
Piper also said the increase in price had not affected the choices students are making when it comes to next year's housing selection. As usual, 4 Williams Drive and Stuyvesant Hall were still almost completely full after the first round of senior selections.
"It didn't matter when I picked to live in Stuy that it cost more because I know that it has nicer conditions than some of the other places to live," said junior Michael McDermott. "Especially if you know OWU will be putting the money back into the building, it kind of makes sense."
Other students were not as optimistic as McDermott. For sophomore Isabella Flibotte, a visible change would be appreciated for next year.
"For me, if I'm able to see improvements to the buildings and living conditions, I'll feel a lot better about it," Flibotte said.