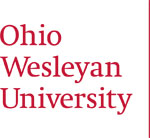 Low enrollment numbers forcing budget cuts
Ohio Wesleyan's budget is suffering cutbacks because enrollment is not as high as school officials want.
According to an email sent to school faculty by OWU President Rock Jones, the projected budget deficit is going to be $4.5 million for the 2015-2016 fiscal year. As a result, the university is looking for ways to save money.
Chris Wolverton, a professor in the botany department and head of the university governance council, said the council was tasked by the president to come up with ideas to save money.
"Bottom line, we're down a lot of students, not just this year, and not just last year, but in general, the school's enrollment is really low, and as a result, the school just isn't making as much money," Wolverton said.
Susan Dileno, vice president of enrollment at OWU, said the 2013 freshman class had 572 students, while the 2014 freshman class had only 484 students.
According to the email, the school administration is considering several options to save money. These ideas include "operations reductions, compensation adjustments, staff reductions and frozen vacant faculty lines."
Wolverton explained that frozen vacant faculty lines are when a professor retires or is fired by the university; that position is called a faculty line. So keeping those lines frozen means not hiring new professors to a certain position to save money that would otherwise be spent on their salary.
"The size of the faculty is actually very difficult to change," said Wolverton. "Right now, we have around 145 full-time faculty members."
There are also the discretionary expenses that Wolverton said the council has considered cutting. These are the amount of basic office supplies like printer ink, staples, pens, and pencils and other similar items.
Wolverton also explained one of the main options the council is considering to save money – which he says many faculty members have been in support of – is to forego the salary raises which were planned and budgeted for the next fiscal year.
Another option being considered is increasing health care premiums.
"There are lots of different salary tiers at OWU, some people are paid on hourly wages, and some people – the administration members – make six figures," Wolverton said. "So not everyone pays the same premiums for health care. We are considering increasing how much the higher tiers have to pay for health care."
The council on university governance – which is made up of six faculty members – will present the administration with money-saving ideas by the end of March, and the administrators will then make a decision by May 15.