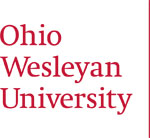 Activity fee increase would prove student investment
It's in our blood at Ohio Wesleyan to complain.
That's not a criticism. Our complaints aren't petty or vapid but substantive. They're real responses to real problems. We don't resent tuition increases because we're penny-pinchers. Rather, we hate to see our friends leave because they cannot afford OWU anymore.
Sometimes our complaints lead to solutions. But other times we fall short and solutions fail to materialize.
This week, though, the Wesleyan Council on Student Affairs posed a strong solution to part of a big problem facing the university – raising the student activity fee to offset the budget shortfall low enrollment has caused.
OWU had about 100 fewer students this year. Fewer students entering the university and paying tuition means the university has less money to spend.
Some calculations tell us just how much less. Last academic year it cost $51,180 to attend OWU (tuition, average room and board and the student activity fee). Taking into account the average tuition discount of 60.9 percent, or $31,169, the average student paid $20,011.
Multiply that by 100 and you get about $2,000,000. That's a big drop.
Administrators have to make up for it somewhere, WCSA is rightly concerned it will have detrimental effects on some of the most important services students use every day.
The student activity fee hasn't increased since 2011, and a modest hike to help preserve such crucial services just makes sense.
WCSA would use part of the higher fee to help fund different student affairs departments. Some are vital to student health and safety, such as Counseling Services, Health Services and Public Safety. Others, such as the Community Service Learning Office and Career Services, enrich our lives as students and future citizens.
Beyond serving our own interests as students, increasing the fee shows we care about the university and the people who do important work for us. It shows we're financially and emotionally invested in this place and want to make it the best it can be.
It's complicated, though. Not every student can afford any more costs, and we can't afford to lose any more of our talented peers to money.
So I think WCSA ought to make its proposal more progressive. Instead of an across-the-board increase, each student's fee should be adjusted based on how much they and their family are expected to pay for their education, according to the Federal Application for Student Financial Aid (FAFSA).
Students who have lower expected contributions and can afford to pay more get a bigger hike, and vice versa. This would ensure students who cannot take on any more financial burdens would not have to.
Students complain because we care. We must channel that passion into solutions. WCSA has made us proud by putting forward a good solution, and we ought to help the council make that solution work.