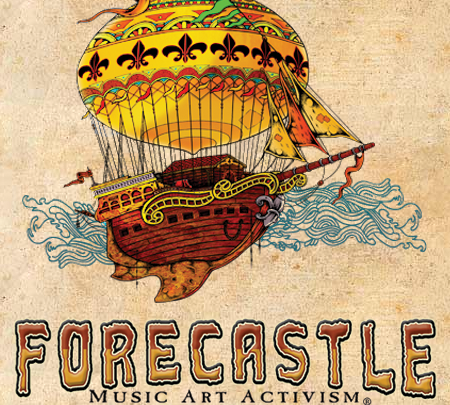 The time for flower crowns and crowded campgrounds is upon us once again. Spring is coming; we are ditching our coats and gloomy winter playlists for the sunny music festivals across the country.
Festival season is a rare and coveted time for music lovers. One of the first big-name festivals, South by Southwest (SXSW), has been running annually since 1987. Located in Austin, Texas, SXSW just wrapped up its two-week long festival on March 22. SXSW is widely known for its all-encompassing interactive qualities.
During the span of the festival, attendees not only get the chance to see thousands of live music performances, there is also a smaller film festival that occurs within the SXSW umbrella. New and noteworthy directors host discussion panels and present their work. In past years artists such as Lena Dunham and Mark Duplass have screened their films to SXSW audiences. The city-wide festival also places a heavy emphasis on innovative technology and offers attendees the opportunity to hear presentations and sit in on panels discussing emerging technology.
SXSW seems like a mecca for some of the hippest happenings in the current music scene and if not being able to attend is bumming you out just as much as it is for me here are a couple nearby alternatives:
Nelsonville Music Festival- Nelsonville, OH May 28-31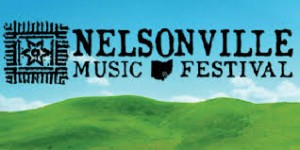 Small and growing fiercely, Nelsonville is a festival with its values in order. Based around a zero waste policy, all eating and drinking ware is recyclable and sometimes compostable. Festival-goers are also encouraged to take advantage of water refill stations by bringing reusable water bottles. Volunteers work through the course of the three days to educate everyone about having an environmentally friendly festival experience. Nelsonville also supports local vendors by serving food and drink from places such as Columbus' Mickey's Late Night Slice and Pomeroy's Snowville Creamery.
In keeping with the local support, Nelsonville's lineup frequently contains lesser-known artists from Ohio, such as Good English from Dayton, Speaking Suns from Yellow Spring, and Columbus' Bummers. However, Nelsonville is no stranger to hosting big names on their stages as well. Past years' headliners include Kurt Vile, The Avett Brothers, and Wilco. This year The Flaming Lips and St. Vincent are taking the main stage.
Forecastle Festival- Louisville, KY July 17-19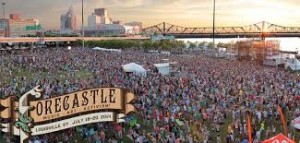 Forecastle first began in 2002 as a neighborhood event in a small park and now thousands of people from across the world attend. The festival does not offer camping areas which forces attendees to explore the vibrant, and growing in popularity, city of Louisville. Artists such as My Morning Jacket, Girl Talk, and Jack White perform against the Ohio River backdrop along Louisville's downtown Waterfront Park.
A festival in Kentucky is nothing without ample bourbon supply, and Forecastle creator J.K. McKnight is well aware. The Bourbon Lodge is a Forecastle staple and contains local food and beverages, such as Buffalo Trace and Four Roses, for the tasting.