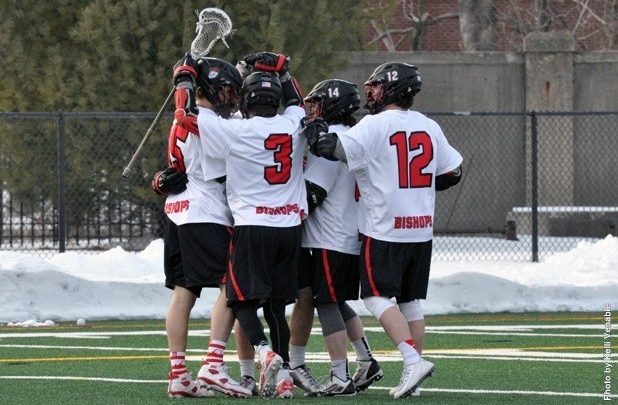 Confidence leads to success on field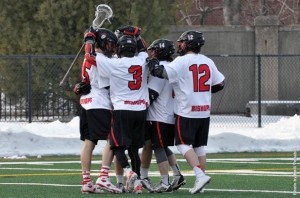 Confidence is one of the reasons the Ohio Wesleyan men's lacrosse team is seeing more wins this season compared to last season.
This season, the team has been ranked number seven in the nation among other division three schools, coach Mike Plantholt said.
Three of the team's ten seniors are scoring a high amount of goals compared to last season.
Senior Kyle Foster said another reason the team has been so successful is the addition of assistant coach Trey Keeley.
"Coach Keeley's main suggestion is to play fast," said Foster. "But a lot of our success has been building off last year's success."
Plantholt said the team only lost three seniors at the end of last season, so mostly everyone returned.
"With such a huge senior class, we have a highly experienced team that has been here all four years," senior Brenden Bouchard said. "When you have the majority of your starting offense, it's kind of easy to just build off what you've already got."
Bouchard and Foster said they think the team has been so successful this season is because of the new coaching staff, combined with a large amount of seniors on the team.
"We were a very talented team last year," Bouchard said. "But we weren't having the success that we are having this season. If you look at our record and the teams that we were playing, we were losing by one goal. We were losing to these very competitive top ten teams that we've had, but I think now you will see that we are just winning those games."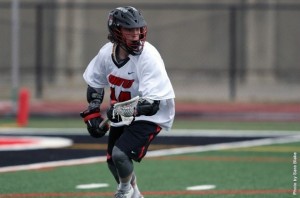 Winning games translates to confidence on the field, which then results in more wins.
"Once you start to see success, you can feel it in the locker room now, you can feel the energy, people are excited to be at practice, people want to get better," Foster said.
Senior John Umbach said this confidence stems from the team's first big game of the season.
"After that first big game of the season, the [Franklin and Marshal] game, what we did there in third quarter," Umbach said. "When we saw we had eight goals in one quarter, I mean, John had five goals in the span of two minutes, that's when people started realizing what we had and what we were capable of doing."
"The confidence started to build off of that, and in the Roanoke game we saw what we could do in four quarters of lacrosse, and that's when we started to realize that when we put in four quarters of good lacrosse then we could start doing some damage to these other teams," Umbach added.
"Psychologically, I think it's nice to see yourself beating those teams cause then you know you can beat them, as opposed to trying to convince yourself in your head that you can beat them," Foster said.
Bouchard said the team isn't always confident.
"You definitely get nervous before those big games, because there is nothing like playing a top ranked opponent," Bouchard said. "But it's a number that gets put on their back, it's a giant, all of a sudden, so it's natural for an athlete to get nervous before those games, but after winning that game, I think everybody is excited at the opportunity to maybe just demoralize or smash another opponent. Now you are on the other side of it. You know, you are now no longer the underdog."