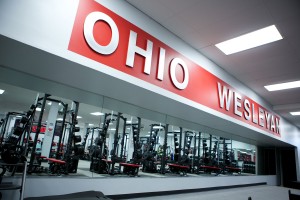 The Edwards Fitness Center is, in a sense, a new building. This semester is the first that many sophomores are seeing it. Its remodeled interior, though incomplete, is now modern and sleek.
Built in 1906, it is now over 100 years old. After a large donation from Louis A. Simpson, class of 1958, and his wife Kimberly K. Querrey, the Edwards Fitness Center became the focus of a large scale construction project, much like Merrick Hall.
Though students are now free to roam Merrick, Edwards remains closed. Meant to be done by the end of August, construction was recently delayed, and the building is not set to open until early or mid-­September.
Athletics Director Roger Ingles commented that the delay was due to back-ordered flooring, which is set to come in on August 31. Installation should take a few days. After the flooring is placed, equipment still needs to be moved in and staff must be trained. However, that does not mean certain facilities are still unavailable to students.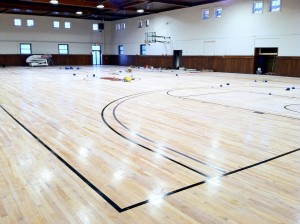 Ingles explained that several classes and module courses will be moved into the fitness center after fall break, if not sooner. As of the first day of classes, the weight room in the basement of Edwards is open. Certain classes, like jazzercise, are already being held in the finished basketball court. Contrary to rumors, the fitness center in its current state is open to all students.
While many students are excited about the new facilities, many are concerned about the loss of the Belt Fitness Center in Welch Hall. Though hot and musty year round, "Welch Gym" is a convenient resource on the residential side of campus. According to President Rock Jones, Welch Gym will remain open, but not to the same extent as before. A few cardio machines will remain but the space will also be used for "fitness classes and other group exercise experiences."
With such a lengthy renovation, one would expect massive improvements; however, one student noted her disappointment. Senior Alex Cook mentioned that the now open weight room looks exactly the same as it did before. However, she did state that other parts of the building were in desperate need of improvement prior to the beginning of construction and is pleased with their progress.
Though currently limited, once construction is complete, Edwards will have new cardiovascular equipment and circuit machines. Each machine will have internet access for convenience.
The approximate times the facilities will be open are from 6 a.m. to 10 p.m. on Mondays through Thursdays. Edwards will close earlier on Fridays and open later on the weekends.