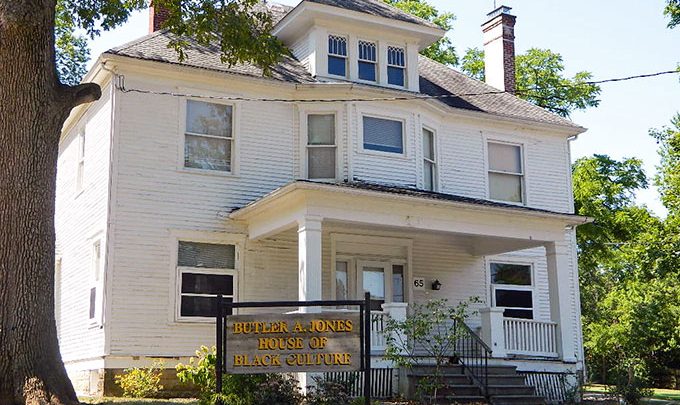 HBC a 'home away' despite damage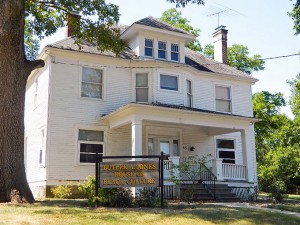 The House of Black Culture (HBC), while due for maintenance, continues to draw students to its doors.
The house serves as a dynamic living-learning environment for people who want to explore the culture and tradition of the African-American experience.
However, over time, the physical appearance of the 40-year-old house has declined.
Some of the damages include peeling paint on both the interior and exterior of the building, issues with worms entering showers and faulty wiring (the result of a 1994 robbery).
President Rock Jones is aware of these problems.
"The issues are being addressed," said Jones. "While we look forward to new SLUs, we remain committed to ensuring the health, safety, cleanliness and hygiene of the existing buildings as long as they are in use."
Despite the physical problems, the sense of community and mission of the house are being well-maintained.
"HBC's conditions are very poor to a point where things continue to fall apart or deteriorate," said Twanisha Taylor, a senior living in the house. "However, this hasn't interfered with the role that it plays within the minority community. It serves as a home, a safe space, a communal gathering location and a place where we identify with multiple cultures."
The house's Resident Adviser (RA), senior Kaila Johnson, also spoke to the house's condition, saying that the community, not the physical structure, is what makes HBC important.
"I'm really excited to be the RA of HBC – I hope to foster and preserve the legacy of community and safe space that the house has provided over the years," said Johnson. "Despite the damages, HBC is a home away for many students on campus, and the OWU community actively supports that and hopes to continue to build that."
"HBC is a treasured place on the OWU campus," said Jones. "It is far more than a building, though it is important that we care well for the building in which the community lives and interacts. I am personally grateful to all who have contributed through the years to making this a valued community on our campus."