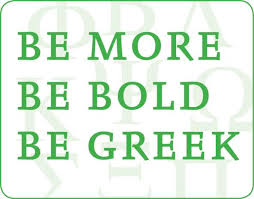 Fraternity houses neglected over the summer
If your room is infested with bees and covered in a layer of dust upon your return to campus, it can make move­-in difficult.
That's exactly what happened at the Delta Tau Delta fraternity house. Bill Milanick, a senior, reported that the house's common areas, stairwells and bathrooms were grimy and caked with dust.
One of the rooms had a bee problem that "was so bad (the bees) were in my clothes and all over my room," Milanick said. "Buildings and Grounds (B&G) attempted to take care of the problem once but did not get rid of it, and I was forced to move into a new room."
The fraternity has tried to get B&G to return, but the problem still remains.
In Phi Delta Theta's house, there were no initial problems with cleanliness. Jamie Litzler, a junior and the fraternity president, said the common areas were clean upon his arrival.
But it seemed if one area of the house was clean, other rooms would be ignored by the Aramark staff. Because of this, many individual rooms seemed to be untouched.
"Those rooms were not cleaned," Litzler said. "They were definitely not as clean as a freshman dorm room would have been on the first day."
The school informed the fraternity that they had invested $118,000 into the house to provide a new ceiling, new tile and new cement stairs.
Yet similar reports from other houses began to emerge. Even if common areas had been cleaned, individual rooms were not.
Efforts to reach B&G for comment on this issue were unsuccessful.