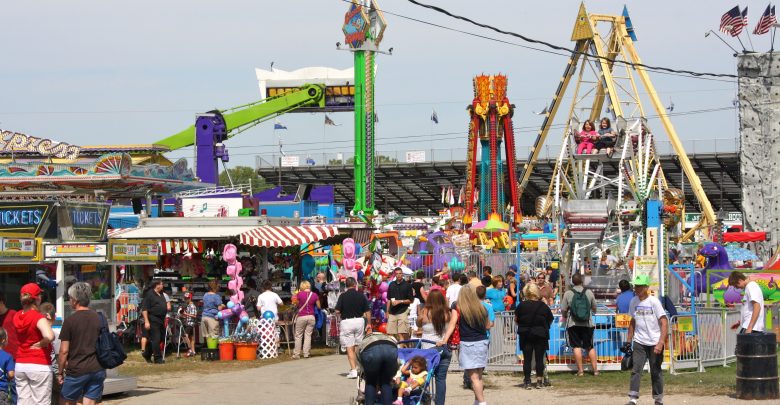 Delaware, OH: home of the fair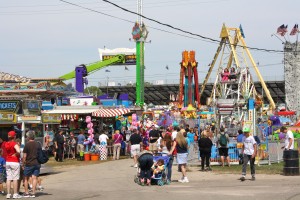 Delaware, Ohio. The Dirty D. Delaweird. The 7­4­0. It doesn't matter what you call it, it's still small ­town Ohio. And what seems to go hand in hand with small­town Ohio? The county fair.
Yes, the Delaware County Fair begins this weekend with tractor pulls, hot dog eating contests, harness racing and country music.
After attending the get­together for the first time last year, I realized there's another side of our college town that many don't know.
There's a lot of history, matched with traditions and a rich community life. Everyone knows everyone. And everyone likes it, too.
Recipes have been passed down over generations just so the winner of the pie contest stays in the family.
Parents reminisce riding the ferris wheel as they watch their children go up the same ride they did (run by the same guy).
Grandparents host cookouts for 30 family members after a long day of betting, racing, gaming, riding, tasting, judging, petting, showing and much more.
The week is a celebration of the fall season and most importantly of Delaware.
The fair started in 1834 when the Delaware County Agricultural Society met for the first time.
Members had to pay 50 cents annually to be a part of the group. That's .14 cents a day.
In 1834, Andrew Jackson was president and the Whig Party was officially named by Henry Clay.
It's been around for a while; you get the point.
Don't take my word for it, see it firsthand. Go hold a goat, milk a cow, taste an award­-winning pie, ride the ferris wheel, bet on a long­shot and most importantly, engulf yourself in the Delaware community.