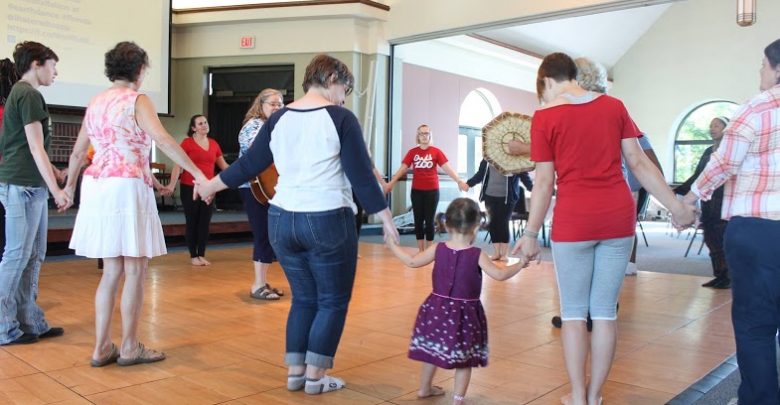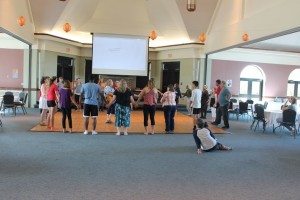 Ohio Wesleyan students promoted peace Saturday, Sept. 19 through dance, participation and community.
The seventh annual EarthDance occasioned this uplifting event. It is a tradition that started in 1997. It has presented more than 600 music and dance events in over 60 countries in the last 19 years and has featured thousands of DJs and musicians.
This year several returning organizations were a part of the event, including the dance composition class, OWU Rhythms Tap Club and members of Orchesis, the annual dance showcase held by the theater and dance department at OWU.
Junior Jeremy Griffith­Jackson played a central role in the the event.
"My role in Earthdance was to create a piece to represent Orchesis. The event went very well and I felt that the dancers represented the company swimmingly," said Jackson.
The faculty were also involved this year. Chemistry professor David Lever was the DJ for the event.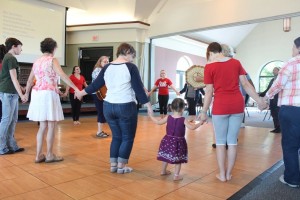 "In honor of the international EarthDance, I played an eclectic mix of music, in at least six different languages, ranging from Bhangra to Turkish pop to dubstep and dancehall, and everything in between. The goal was for it to feel like people were going to a European dance club," said Lever.
As the EarthDance website states: "EarthDance is a world of communities, working and playing together to create a culture of peace, through music and dance events, synchronized global link- ups, and social activism. More than just an epic party, EarthDance is a flash forward to an alt peaceful future."
The event was able to capture the essence of that message, Rashana Smith, a planner for the event and professor of dance said. "The event truly brought the community together and in doing that was able to achieve EarthDance's goal.
"While I'm the primary producer and organizer, it wouldn't happen without the help of lots of people, for whom I'm very grateful," said Smith. "In fact, we could use more volunteers through the summer, ­­people to help with publicity and communication."
EarthDance events are synchronized globally, in conjunction with the annual United Nations' Peace Day.