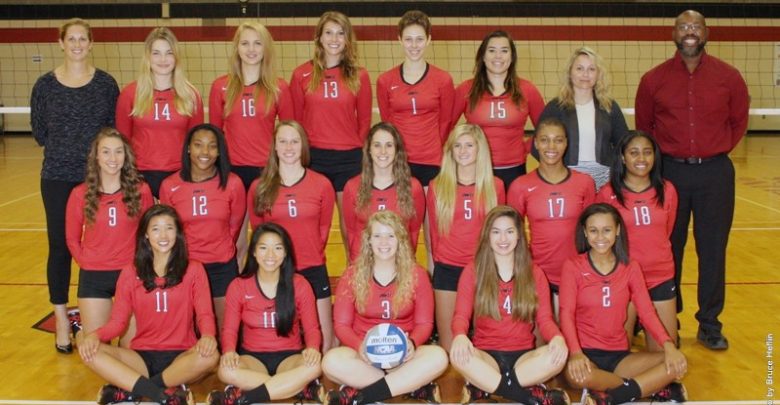 Bishops dominate in volleyball invitational
By: Ross Hickenbottom, Transcript Reporter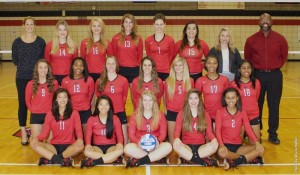 It was one for the record books. The Bishop Invitational took place on Sept. 25 and 26 at Ohio Wesleyan's Branch Rickey Arena and with a record of four wins, zero losses, the volleyball team extended their winning streak season to 13 matches. A school record.
"It's honestly one of the best feelings ever," said junior Shelby Ksiazek in regards to breaking the record. "We have put a lot of work in on the court and the weight room, and we have such great team chemistry on the court."
Opposing teams participating in the tournament included Hanover College, John Carroll University, Defiance College, Alma College, Mount Union College, Grove City College and Manchester College. This many participants meant that the winning team had to play and win four total games, including the championship game.
Sophomore Iris Anderson explained the process of winning a tournament as well as the fatigue that naturally follows. "When you're playing four games, and you're going hard every game, of course you're going to be tired. But when you're playing for your teammates, because you see how tired they are and that they are still giving it everything they have, you push through it."
In matches against Defiance, Mount Union, Hanover and John Carroll, two Bishops managed to receive all­tournament honors, including Anderson and sophomore Brianna La Croix. In addition to all­tournament team, Anderson also received the honor of being named The Bishop Invitational's MVP.
"I feel very honored to receive that title. I just try to play my hardest for my teammates," Anderson said. "The harder they play and give all of their effort, the more it makes me want to work even harder."
In her second season as head coach, Kirsta Cobb, who last year led the Bishops to one of their best seasons since 2006, emphasizes daily improvements in her players' games in order to complete a successful season.
"We want to continue to get better each day. Get better in fundamentals, team play and volleyball IQ. The ultimate team goal is to win a conference championship and make it into the NCAA tournament," said Cobb.
The OWU volleyball squad will continue their action with their last non­-conference contest before NCAC play: Capital on Tuesday, Sept. 22 7 p.m. at Branch Rickey Arena.