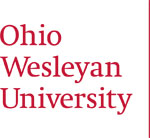 A change of schedule provides real life experience
For a number of health and human kinetics (HHK) students, Welch Gym is no longer a fitness center. It's a classroom.
A new twist in this year's schedule was the latest attempt to encourage students to be aware of fitness as HHK majors gather real­-life experience.
The FitOWU program has been pairing students up with faculty and staff for fitness assessments for 11 years now, but student-­to-­student interaction is new. All HHK majors who are a part of the Welch Gym program had to complete the FitOWU program first. Nancy Knop, a HHK professor, knew the program would eventually head in this direction.
"We have always wanted to reach out to the students more and have been experimenting with ways to create and deliver programming for students," she said. "The students are now engaged in either a less mentored apprenticeship or a work study position helping to manage, maintain, deliver programming, provide fitness education, and perform fitness assessments of students."
Figuring out how to get students to attend the classes has been one challenge with the new program. Dance and spinning classes will be the main use of the new open space in Welch.
However, the biggest challenge Knop has noticed is that by the time students have completed the course needed to start training, their time to graduate is quickly approaching.
"By the time they are ready to program well and deliver, they are nearing the end of their OWU career, so we are constantly losing trainers and recruiting new people to step in," Knop said.
In addition to the new fitness classes during the week, which are Monday to Thursday from 7 p.m. to 8 p.m., there are weekend classes on Saturday and Sunday at 1 p.m.
"The student trainer positions are intended to support the HHK major by providing our students with an applied experience that is also proving a needed service to the university," Knop said.
Senior Ricardo Balmaceda, who has attended a handful of classes, likes the student­-to­-student interaction.
"It's cool because the instructors are students as well," he said. "They get everything you're going through and dealing with as a student. They can really relate to you."