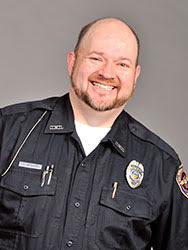 Juvenile escapee apprehended by OWU Public Safety officer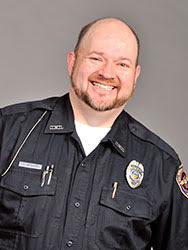 A juvenile escapee labeled as dangerous was apprehended Tuesday, Oct. 6, by an Ohio Wesleyan Public Safety officer.
Michael Wilson Jr., an inmate at the Marion County Juvenile Detention Center, escaped Monday, Oct. 5 around 7 p.m. He was captured around 10:45 a.m. at the Delaware County fairgrounds.
Officer Jay McCann wasn't supposed to be working Tuesday; he was off-duty when he saw the email from his office. He called Public Safety Director Bob Wood and with fellow officer Sgt. Christopher Mickens began patrolling around the university. McCann said they weren't actively involved in the search; they were "monitoring the situation in case the event came closer to campus."
After half an hour of patrolling, Wood called McCann and Mickens, telling one of them to go the command post near the Delaware Sheriff's department. McCann was heading north to the command post when he saw the suspect standing on the side of the road.
He tried to find a place to turn around and asked himself, "Did I see what I just saw?"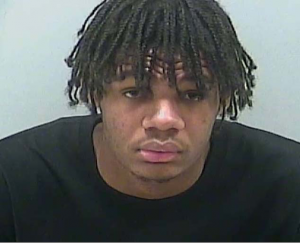 The Delaware County EMS, which had a vehicle in the area, confirmed McCann's sighting. McCann intended to monitor the situation and wait for a Delaware police officer or other law enforcement to apprehend Wilson. However, Wilson continued into the fairgrounds out of McCann's sight. McCann and a Delaware County deputy sheriff drove toward Wilson, who started running.
Attempts to reach the Delaware Sheriff's Department went unanswered at press time.
"He acts abruptly," McCann said. "He takes off his shirt, makes an obscene gesture toward us and turns around and takes off running."
The deputy yelled at Wilson to stop and then deployed his Taser. McCann was unarmed except for a can of pepper spray. He assisted the deputy in cuffing Wilson, and that's when backup arrived.
"I just happened to be at the right place at the right time," McCann said.
Despite his key role, McCann doesn't want to be called a hero.
"I personally don't like to take credit for stuff. I do my job because I love what I do. If it had been anyone else, they would have done the same thing to help out a deputy."