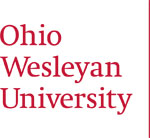 The BishopNet we all deserve
Technology has become much more sophisticated in the past few years. While students have no problem keeping up with the new technology, larger establishments, like universities, tend to struggle.
Ohio Wesleyan is no different.
The infamous BishopNet, OWU's wireless portal to the internet, tends to be a shared enemy all students face. Many take to social media to complain. Junior Jeremy Griffin-­Jackson called it "unreliable."
It's not uncommon to hear horror stories of BishopNet dropping in the middle of a very important task or homework. Griffin­Jackson explained, "It has its moment, but then it drops you."
Cuckoo Gupta, a transfer student, was surprised by the poor quality. She noted that "compared to [her] old school, [BishopNet] is noticeably worse."
Brian Rellinger, OWU's chief information officer, says that the slowed performance could be attributed to various factors. "Streaming media services place demands on the network that did not exist in 2007 when the equipment was last updated," he said. An increase in devices per student has also contributed to the strain.
But the struggle students have been facing may soon be coming to an end.
Rellinger confirmed that new access points to BishopNet are being installed across campus. He is confident that the upgrades being made will improve wireless connectivity for all.
"New access points that are being installed are the latest generation and are replacing equipment that is approximately seven years old," said Rellinger. "The new equipment will offer the latest advancements in wireless network performance and coverage."
"As of Oct. 15, installation in 4 Williams Drive, Stuyvesant Hall and Welch Hall has been completed," Rellinger continued. "All of the equipment was purchased with existing funds from Information Services, and the money was made available through various internal cost­-saving measures within our department and required no external funding or budget increases."
With upgrades nearing completion, OWU students just might get the BishopNet they deserve.