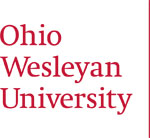 Calling all artists: the OWL
By: Ross Hickenbottom, Transcript Correspondent
Do you love writing? Do you want others to see your writing? The OWL is your answer.
The OWL is Ohio Wesleyan's annual literary magazine and is published during the spring semester for students to showcase their creative writing pieces.
Pieces submitted to the journal include poetry, journalism, fiction, nonfiction and art, making the OWL open to anyone wanting to create.
Robert Olmstead, assistant professor of English and adviser to the OWL, assures students that "anyone can make a submission."
"Like Ohio Wesleyan, the possibilities for the OWL are endless," Olmstead added.
The OWU English department funds the magazine and encourages any "satisfying piece of writing and art" to be submitted. In the past, faculty interviews, academic essays and even music have been selected for its pages.
The magazine is put together by English department students. This year, there are six students on the staff, who have been looking at submissions from last year's literary awards and collecting submissions via email.
Julia Stone, a senior who just joined the OWL this year explained the selection process.
"Each member of the staff reads the piece and says yes, no or maybe," Stone said. "If a piece gets two nos, it is cut out of the running. If there is a tie between yes's and no's then we discuss as a group to decide whether we include the piece in the OWL or not."
The OWL receives around one hundred submissions each year, and with nearly 2,000 students on campus, that is not much.
"I want people to look at The OWL and see something substantial and not something disposable," said Olmstead.
The OWL is currently taking submissions and reminds students that they can only be limited by their imagination and energy.