Leia Miza, Transcript Reporter
A bittersweet note was left at Branch Rickey Stadium on Jan. 24  as Ohio Wesleyan University's women's team was defeated and the men's team triumphed over Denison University.
The women's team went first against Denison and kept the score close throughout.
By the end of the game, the team faced challenges, which resulted in a loss.
"I was pleased with our rebounding effort in the first half, but they just wore us down in the fourth quarter," said Stacey Lobdell, coach of the women's team at OWU.
Rylie Pittard, a freshman on the women's team, said, "throughout the game it was pretty even for both teams, we would score and then they would counter it."
The players forced 21 turnovers and 13 steals, but the defensive effort still resulted in a 58-42 loss for the Battling Bishops.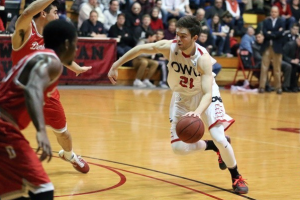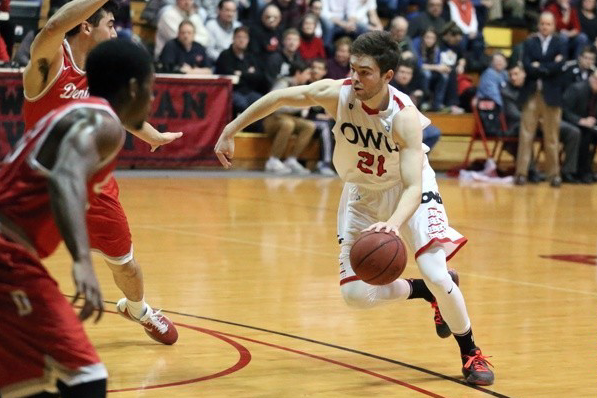 Immediately after the women clashed, the OWU men's basketball team came onto the court and began warming up. The stands filled with more fans and foot-stomping and chanting filled the stadium.
The scores between both teams remained close throughout the first half. But near the end of the game, there was a major turning point.
"The team went down by seven points with five minutes left in the game and we went on scoring run, took the lead and won the game," said senior team captain Claude Gray.
This was a good test for the team as it gave it a chance to "show we have heart," Gray said.
"I was just glad me and the team could pull together and do the things needed to be done to win the game. I'm looking forward to seeing the team keep improving."