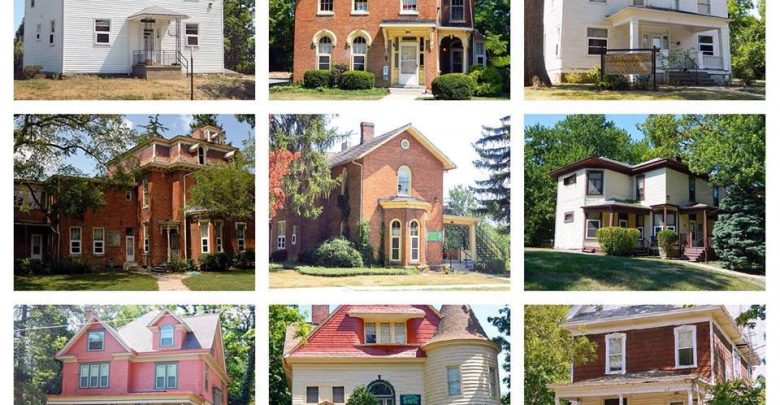 Gopika Nair, Chief Copy Editor
Dilapidation, bats and bees might alarm some, but for residents of Inter-Faith House (IF) and Peace and Justice House (P&J), leaving that behind means letting go of some cherished memories.
In an email addressed to the campus community on Jan. 27, Kurt Holmes, the interim dean of students,  said OWU is vacating IF and P&J at the end of the 2015-16 academic year.
According to the email, both houses have "worsening mechanical and structural issues," which led to the university's decision to relocate the houses.
Members of both houses received another email on Jan. 28 with the news that P&J will occupy the Sexual and Gender Equality's (SAGE) old house, while SAGE will move to one of the new SLUplexes in the coming academic year. IF will also move into a new SLUplex.
"[…] while I was somewhat saddened to know that the structure in which I have great memories will no longer be a part of my life, I was excited to know that the community with which those memories were made would still exist, and would possibly exist in a new SLUplex," said junior Chase Smith, the moderator of IF.
Smith also said IF did have several mechanical and structural issues. The house does not heat evenly and though OWU's Buildings and Grounds staff have inspected the issue, the outcome remained unchanged.
"When one half of the house is cold, the other is uncomfortable warm and vice-versa," Smith said.
Moreover, lights in certain rooms tend to die out and there is a bee's nest on the front porch of IF, which is aggravated in the warm weather.
"I do think it was necessary for [IF] to be vacated because it was no longer an efficient use of OWU's resources to maintain the home," Smith said. "I think the new homes … will be better maintained."
Junior Emma Nuiry, a member of P&J, said that their house is also in rough condition. The toilets stop up often, their vacuum doesn't work, water leaks from the ceiling onto a few housemates' beds and there are bats on the third floor.
Despite these issues, Nuiry would have "relished the opportunity to live in [P&J for] another year," but she realized that the house's current state is a liability issue.
Sophomore Izzy Taylor also said that though they understand the administration's concern about P&J's worsening physical state, they have learned to adapt to its conditions.
"We love the rich history of the home we live in, and ultimately we don't think the [current P&J] house is in such poor condition that we shouldn't be allowed to live here," Taylor said.
Nuiry also said that P&J is more than just a physical structure that houses students who live there. "It's filled to the brim with memories, laughter, ghosts, bats, etc."
She added that the move from P&J to SAGE "is the equivalent of the move from a severely dilapidated house to a slightly less severely dilapidated house."
Nuiry said the move increases the likelihood of P&J being displaced again in the coming years because SAGE's house also runs the risk of being deemed unlivable soon.
"Some people may think we are overreacting, but how would you feel if your living situation was constantly up in the air?" she said.
Despite the two houses' relocation, students can go through the SLUSH process and try to become a member. This semester, IF will be recruiting to fill six spots for fall 2016, Smith said. P&J also has six openings, said Taylor and Nuiry.