Olivia Lease, Online Editor
Senior Yasmin Radzi didn't always like dancing.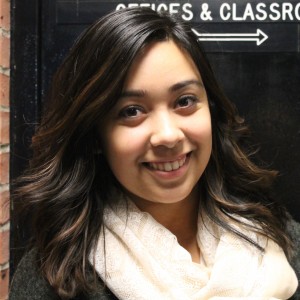 Her mother, Fauziah Embi, was open about this. "The funny story is, I tried to start her earlier [in dancing] when she was five, but she hated her teachers." A few years later she had Radzi try dancing again and, "she loved it, hasn't stopped since."
The Houston-raised dancer is currently president of the student-run dance organization Terpsicorps and majoring in both neuroscience and theatre and dance.
Radzi has trained in ballet, tap and jazz. She was also a part of a competition jazz team and a contemporary company before coming to OWU.
"Ohio Wesleyan was a place that encouraged me to continue my passion of dancing, but also to pursue neuroscience," she said.
At OWU, she said she's learned a lot, especially about composition and choreography as an art.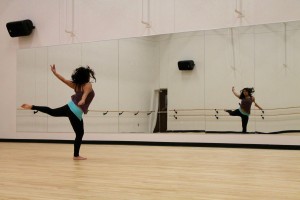 Rashana Smith, assistant professor of theatre and dance said, "Her first piece I saw in Orchesis had to do with light, I really liked that piece a lot just because she worked so hard on it and in many ways, although it had to do with light, it also had to do with architecture."
Radzi said there's been an underlying theme for her work these past four years. She likes to focus on the idea of architecture and the idea of dealing with boundaries, how one can push them as well as embrace them.
"For my senior project, I wanted to push my limits. All of my previous work had to deal with revealing and hiding within boundaries."
Radzi is pushing the limits by filming, editing, directing and choreographing her own senior project.

She's looking at dance for camera work, specifically film. Smith said this style became popular around the 1940s, but has not been explored extensively at OWU.

Radzi said that for the most part, she had always seen dancing performed a frontal view where the audience is seated, but for her senior project she wanted to do something different. "I wanted to be able to use a medium that would allow me to view movement from many angles."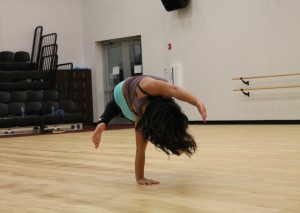 The setting for her film will be a storage closet on campus.
"She's really determined, she cares a lot about finding her creative process. She's dedicated to the field of dance," said Smith.
When asked if she gets nervous on stage, Radzi replied, "I love performing, [it] is one of the most rewarding things I think that I will ever feel."
Her mother said each show Radzi performed in growing up was unique and that she loved them all. Even though she hasn't been able to see her daughter perform at OWU, Radzi makes sure to send her DVDs of all her performances.
The only thing Radzi wishes OWU offered would be more dance classes, specifically technique-based ones so dancers can keep up on their training. She has already taken every dance class offered.
Radzi will present her senior project at the Spring Dance Showcase on April 24 at 2 p.m.
After graduation, she plans to apply for research positions,  eventually go to podiatry school and join a local dance studio in Columbus.