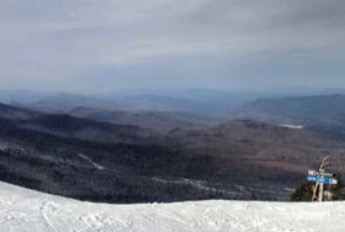 Global Warming is real, duh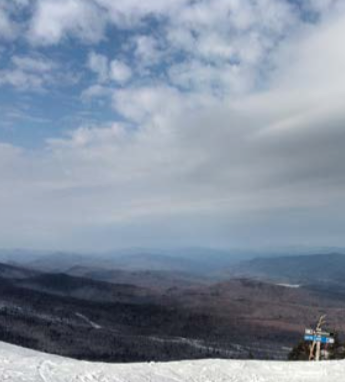 Matt Cohen, Editor-in-Chief
The young adult skiing down the slush-covered Vermont mountain wearing nothing but a smiley face shaved into his chest hair and American flag thigh-tight shorts was the sanest of us all.
We didn't account for warm weather in early March at 4,231 feet of elevation and we paid for it. The jackets and snowpants caused overheating and after the first run down the slopes, sweat dripped from everywhere.
Most people know global warming is a thing. I do, too.
But now, after the sun's reflection off the wet snow gave me an unfortunate sunburn on the underside of my relatively big nose, I really know.
Global warming is an issue that needs immediate attention.
According to evidence presented by NASA, sea level rose almost 7 inches in the last century. But over the last decade, the rate has nearly doubled from that of the last century.
Earth has undergone 10 of the warmest years of its approximately 4.543 billion life in the last 12 years. It has also gone through 20 of the warmest years since 1981.
We cannot wait for an end-all solution. There are simple tasks we can do to help avoid more underside-of-the-nose sunburn in early March.
Check your tires regularly. Properly inflated tires increase gas mileage by 3 percent and every gallon saved prevents 20 pounds of carbon dioxide from entering the atmosphere.
When just 1 percent of people maintain their cars for a year, nearly a billion pounds of carbon dioxide are kept from the atmosphere.
I like a chilled household or cool bedroom as much as the next guy. And as the season changes, I pay close attention to the thermostat. But now, it will be for another reason.
During the warmer months, raising the temperature just 2 degrees can save 2,000 pounds of carbon dioxide emission throughout the year.
Lastly, here are some solutions geared toward college kids. Use the washing machine or dishwasher when it's full. We do the dishes almost never and wash our clothes once a week, maybe. You now have a very good reason when your mom calls.
On average, showers use four times less energy than baths. I can't remember the last time I took a bath.
Yes, global warming is a big issue, but it doesn't need a big solution. Just check your damn tires.
Read the full list of things to do to help stop global warming here.