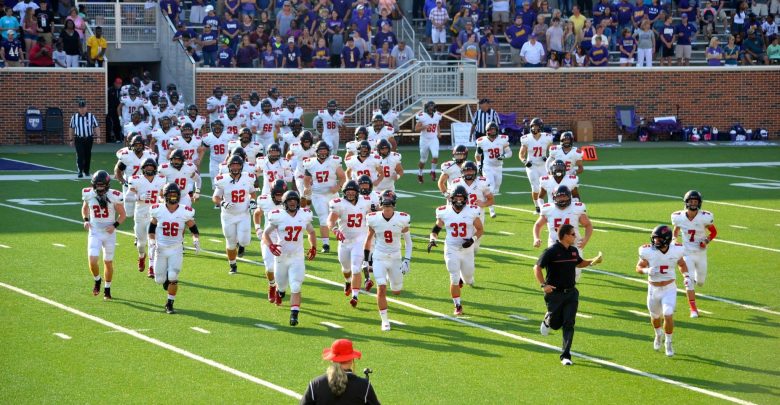 Football team takes Texas
By Matt Maier, Transcript Reporter
The Ohio Wesleyan University men's football team lost 0-56 in their game against University of Mary-Hardin Baylor (UMHB).
The Battling Bishops traveled to Belton, Texas to play against the Crusaders of UMHB.
"We [went] into this game exactly like we do for any other game," Tom Watts, head coach, said. "We have a great group of players who have worked extremely hard to this point."
Senior Mason Tomblin, captain of the football team, said the team's coaches advised them not to let the defeat discourage them.
"[The team has to] practice harder than before … and stick together to make this thing pan out how we want," Tomblin said.
A large group of seniors returned this year to lead the team during their first game.
"We [had] a lot of returning players, and along with that we have 24 seniors, which is a huge class for a school our size," Watt said. "With so many returning players, it allows us to be more advanced at this point in the season."
Returning player and senior Richard Poutier said, "The first game's always really exciting for us. Whether we're playing home or away, we're just excited to finally line up against someone other than ourselves, and it's always nice to play that first game against a top-ranked opponent in a great environment."
The Bishops received funding to travel to Texas from university administrators and alumni.
"Tom Watts, our athletic and university administrators, former CFO Dan Hitchell and a large number of alumni led by Bob Morrill, Steve Dutton, Pat Huber and others helped put this together," said Roger Ingles, athletic director at OWU. "Without our alumni support, we could not have made this happen."
The Bishops' next game will be against Wittenberg University at 7 p.m. on Sept. 17 in Selby Stadium.