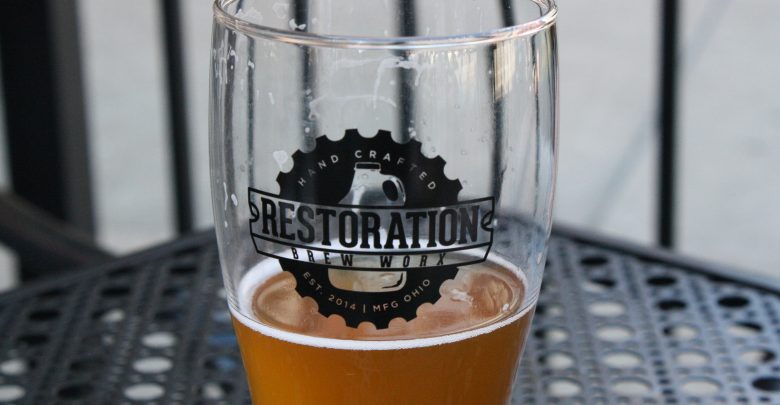 Drinks made in Dela-where?
By Sara Hollabaugh, Online Editor
If you had asked me two years ago if I thought you could buy beer that was brewed in Delaware or drink wine from a vineyard down the road, my answer would have been: "Drinks made in Dela-where?"
It wasn't that I thought the city of Delaware had nothing to offer its residents or the students of Ohio Wesleyan, but when I thought of beer, Delaware wasn't on my radar and when I thought of wineries, I thought of California or Italy.
My view was completely changed when Restoration Brew Worx opened 15 months ago. Located on Sandusky Street, Restoration Brew Worx offers a variety of beers such as IPAs and Porters, among others that are all brewed in the back of their restaurant.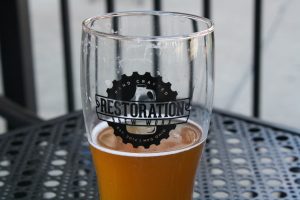 I sat down with Frank Barickman, partner and brewer of Restoration, who has been brewing beer for 20 years. He had done work for other people but realized about two years ago that it was time to start his own brewery. Barickman told me that all of their beer is made on premise and they only sell their beer in the restaurant. For now, he said they're going to stick with their Sandusky Street location and continue selling their beer at restaurants in Delaware, but they plan on distributing kegs in the future.
When I asked Barickman why he thought the city of Delaware was a good place to brew beer in-house, he mentioned the growth Delaware has seen in the last 10 years and how the business owners in town have stepped up and answered that growth with successful restaurants such as Amato's, Typhoon and others. Barickman said that if someone said they were going to start a brewery 10 years ago, people would say that it was never going to work, but today it is possible.
But if your palate desires wine over beer, try Blend of Seven Winery. Opening their first location in 2013 and currently located on Stratford Road, owners Steve and Sandi make their wine from imported grape juice. Offering wine by the taste, glass and bottle, Blend of Seven Winery offers reds and whites, among other types of wine.
When I spoke with Sandi, she said people actively seek out wineries, but it is their centralized location that draws in customers from Columbus, Findlay, Marion and other cities within twenty minutes of their winery. Sandi said they have the capability to ship their wine within Ohio, which has increased their customer base but also provided the issue of trying to stabilize their inventory level. Sandi said once they can get a steady amount of inventory, they would like to sell their wine at restaurants in Delaware.
So let me fast forward to my 2016 view: Drinks made in Delaware do exist and their presence around town is growing just as fast as Delaware grows.