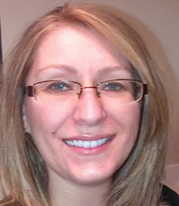 By Evan Walsh, Transcript Reporter
Jenny Holland, a professor of politics and government at Ohio Wesleyan, was recently quoted in a New York Times article about the impact Delaware County voting demographics and local economic growth will have on who voters choose to support.
Her analysis was included in Binyamin Appelbaum's article "Reliably Red Ohio County Finds Both Trump and Clinton Hard to Stomach," which was published Sept. 9.
Ohio, considered a "purple" state because neither Democrats nor Republicans control a majority of the electorate, is home to 18 sought after electoral votes.
The same does not apply to Ohio's Delaware County which, historically, has been a Republican county.
Donald Trump, the Republican nominee, is looking to capitalize on the decades long economic disillusionment of voters from the "rust belt."
Due to economic improvement, residents of the county are second-guessing their choice for president. Many do not identify with Trump's message.
Holland, who received a doctorate for her research on campaigns and elections, spoke about the importance of this change in priorities.
"What do you do if the Republican candidate is unpalatable to you … do you just show up and not vote for president at all? Or, could there be a possibility that a Republican woman would show up and vote for Hillary Clinton? We just don't know."
Despite her insight, Holland would not make any predictions about who will call themselves the 45th president of the U.S. come Nov. 8.
But she said she expects this election will be won by "the candidate with the most organized, best ground game."
This is not the first time Holland has been included in a major news agency's story. Last July, she was quoted in the Wall Street Journal in a similar story about Delaware County voting patterns.
"I was really impressed by what she had to say and think she is a great voice for our school," junior Xander Pacilio said.
Holland currently oversees OWU's voter registration drive and said she is optimistic this initiative will get more students participating.
"This drive provides students with an exciting opportunity to get involved by exercising a very important right—the right to vote," Holland said.