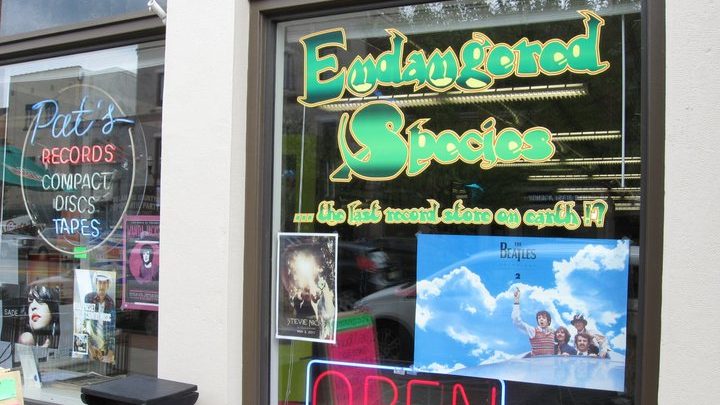 By Leah Miza, Photo Editor
Ohio Wesleyan students have hosted open mic nights for the past four years at Choffey's Coffee and Confections, located in downtown Delaware. This year, the event started off right next door at Endangered Species Records.
Jake Myers, employee of Choffey's, said the reasoning behind this switch was based on a fee that businesses must pay in order to play someone else's music in the establishment.
"The money they pay goes to the musicians [who] own the songs," he said. "The return that Choffey's was getting from hosting the open mic wasn't enough to keep hosting it again this year."
Patrick Bailey, owner of Endangered Species Records, volunteered to host the open mic. "I think this is a great place for it. It's much bigger, it's more comfortable, it's a music place," he said.
Bailey said OWU students don't know the record store exists, so he mentioned the possibility of expanding the open mic to twice a month.
"It's the last Friday, which means Ohio Wesleyan will be here for … October, but they won't be here for November or December, so we might fix that a little bit," he said.
Senior James Ormerod, OWU student and open mic host, said by having the open mic at Endangered Species Records, they are helping with advertising the business and, in return, gaining the space.
"I think hosting it at a record store brings the focus onto the music, too, which is really what it is all about," he said.
The first show was a success. "We were all really happy with how many people came out and purchased something from the store," Ormerod said. "The level of musicianship was awesome to see as well. Since it went so well we're definitely going to host it there again in October."