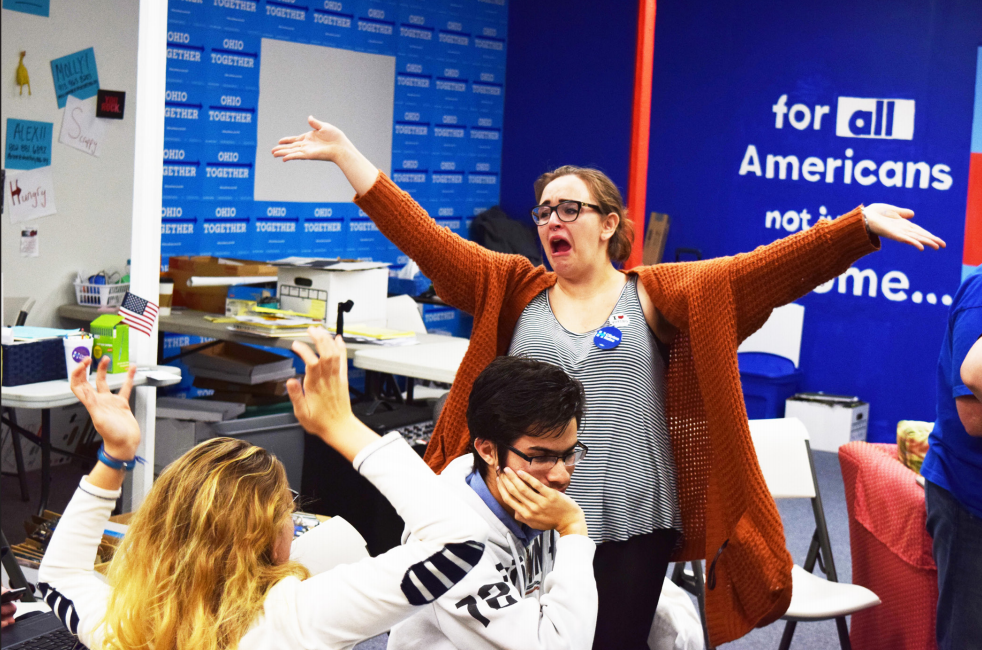 Delaware County goes red again
By Leah Miza, Photo Editor
Delaware County has been a predominantly red county since 1861, and in this year's election, so was the state of Ohio.
Delaware has been a republican party vote for around for 150 years, said Andrew Brenner, Ohio state representative. He added that the main issues include regulatory reforms and the Second Amendment.
The heavy agrarian history also played a major role in the patterns of the county.
"I only knew about Delaware County since 1988 when I moved here, but it strikes me that we are originally a farm community and German farmers, particularly in this end of the state of Ohio, based on research Germanic farmers tended to vote Republican since Abraham Lincoln," said Ohio Wesleyan's Chaplain Jon Powers.
Ed Helvey, chair of the Delaware County Democrats, said the democrats been losing these races for a long time. Delaware has not elected a democratic county official since 1976.
"He was the only democrat re-elected in more than 100 years," he said. Brenner said, "We have a lot of good elected officials. Nobody has any complaints about them."
Powers also noted the southern suburbs from Columbus that are moving north such as Powell, Dublin and Westerville tend to be professionals who also then tend to be republican.
Additionally, Delaware is one of the top 10 counties in the country of people under the age of 40 with an advanced degree, which is a factor that also contributes to the ongoing pattern, according to Helvey.
"We went from agrarian to a sophisticated community overnight," he said.