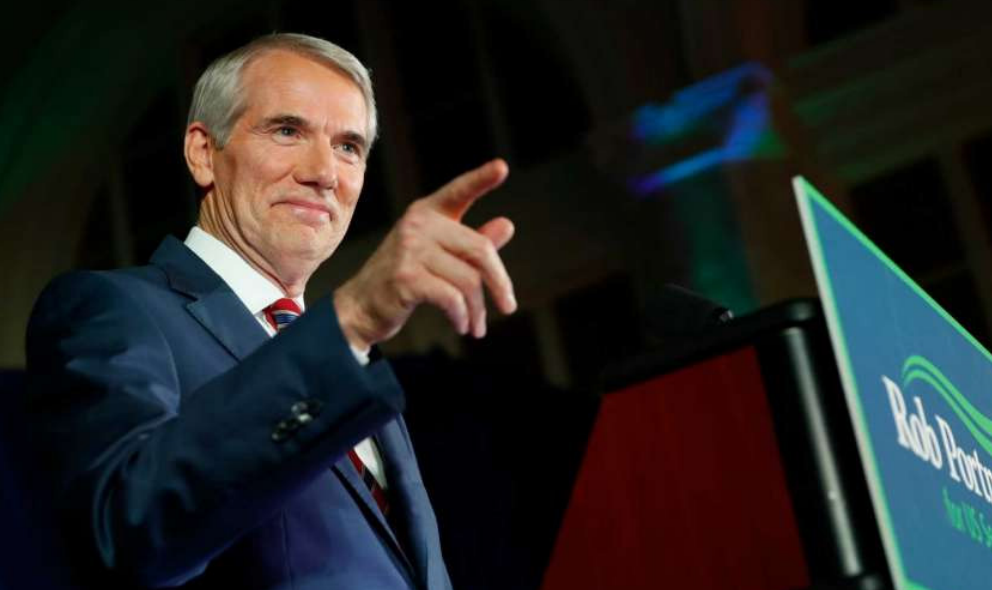 Rob Portman wins reelection
By Gopika Nair, Chief Copy Editor and Liz Hardaway, Arts & Entertainment Editor
Republican senator Rob Portman won reelection for Ohio on election day.
Portman ran for his second term against democratic nominee and former Ohio governor Ted Strickland.
Portman won with 58.4 percent of the votes, with 36.9 percent going to Strickland.
In Delaware County, Strickland won with the majority, 67,500 votes out of the almost 100,000 voters, according to the New York Times Ohio U.S Senate results.
Nearly $50 million was spent by outside groups on this senate race, according to the Washington Post. Ads for Portman included his efforts to fight the growing opioid epidemic as well as combatting sex-trafficking in the state.
Republicans won the senate majority with 51 representatives elected. There are 47 democratic representatives in the senate.
The House majority is secured as well, with 235 republicans and 183 democrats, according to the New York Times.
Portman joins Democratic Sen. Sherrod Brown to represent Ohio once again.
Brown has been a senator since 2006 and runs for reelection November 2018.
Where Portman's stance on issues are concerned, Portman has said he doesn't completely agree with President-elect Donald Trump's views about immigration.
"I've supported immigration reform, but I have not supported the deportations of millions of non-citizens who are here because I don't think it's practical and I don't think it would be humane for a lot of those families," Portman was quoted as saying in an article by Karen Kasler for WOSU Public Media.
Portman said the right to keep and bear arms is a part of the Constitution and "our tradition in this country."
Additionally, he said he believes that gun violence can be curbed by enforcing more stringent laws and conducting background checks.
On Sept. 27, Portman said on his Google page that he has been advocating to make college education more affordable for students.
"I've fought to make college more affordable by supporting the consolidation of student loan repayment programs and giving borrowers a choice between a fixed repayment schedule or an income-driven payment plan," he said.
He also added that he believes if "two people are prepared to make a lifetime commitment to love and care for each other in good times and in bad, the government shouldn't deny them the opportunity to get married."