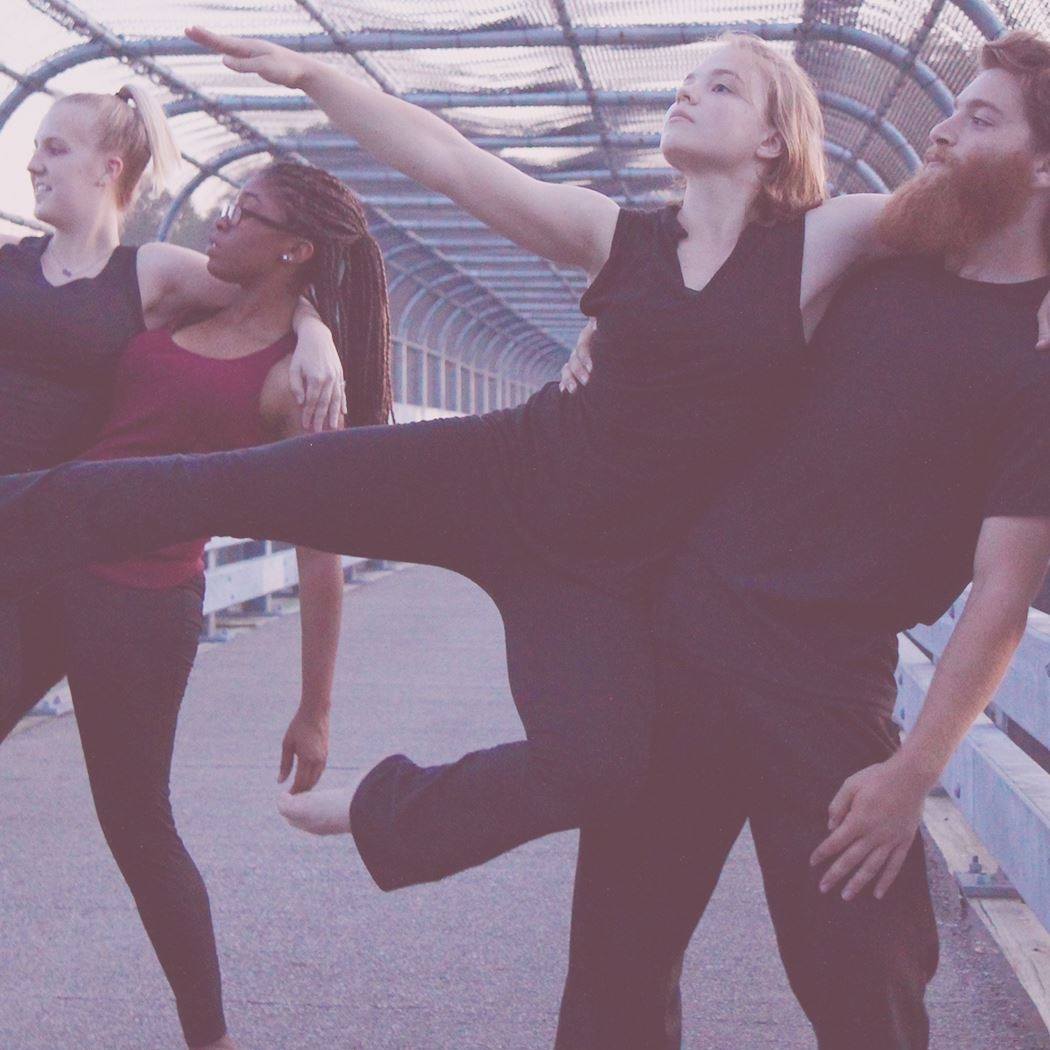 Orchesis 2016 sweeps the stage
By Evan Walsh, Transcript Reporter
Orchesis, presented by Ohio Wesleyan's department of theatre and dance, excited audiences with modern, interpretive dance choreographed and performed by students.
Three shows were presented from Nov. 11 to Nov. 13 at the Chappelear Drama Center.
The program featured eight separate acts, each of which addressed issues prevalent in today's society. Included in these acts were issues like bullying, mental stability, body image and race.
Junior Emily Rupp, who choreographed two acts, acknowledged the emotional element of this process. But she said she was also thankful that that same emotional element has challenged her in a more holistic way.
"It's been important for my development," Rupp, who participated in her third Orchesis performance, said. "Not just as a dancer but as a person because it gets me out of my comfort zone."
Rupp was not alone in her reflection. In her note, Artistic Director Rashana Smith wrote specifically about the themes present throughout.
"We are a company of individuals trying to make sense of how we fit in this world," Smith said. "We grapple with how we can make positive changes and how we can break destructive cycles. We wonder how we can support each other as we respect and honor our differences."
In senior Jeremy Griffin-Jackson's original work "Measuring One's Soul," Griffin-Jackson read a poem aloud about his African-American heritage while other dancers joined him on stage.
Audience members were impressed that their classmates were willing to tackle conflictual topics with such grace.
Senior John Littlehale said, "Race in America is an issue that's gotten a lot of publicity lately and it should get a lot of attention. But Jeremy [Griffin-Jackson's] piece was special because the conversation being had was through dance … I found it awesome."
Smith added, "True, his piece dealt with race, but it was very much from his perspective and his experience. I feel like that comes across from his words, but also in his choreography."
Planning for the performance began prior to last summer. Auditions were held shortly after the second week of school and students met three times a week with their companies to rehearse.
Junior Sam Van Dyke also attended Sunday's matinee. He said he was very impressed with the quality of the performance and could tell a lot of preparation was involved.
Having never attended before, Van Dyke was unsure of what to expect.
"It was very professional," he said. "Clearly, there were a lot of talented performers but it was how they were able to work together in a team-like way that made it so engaging."