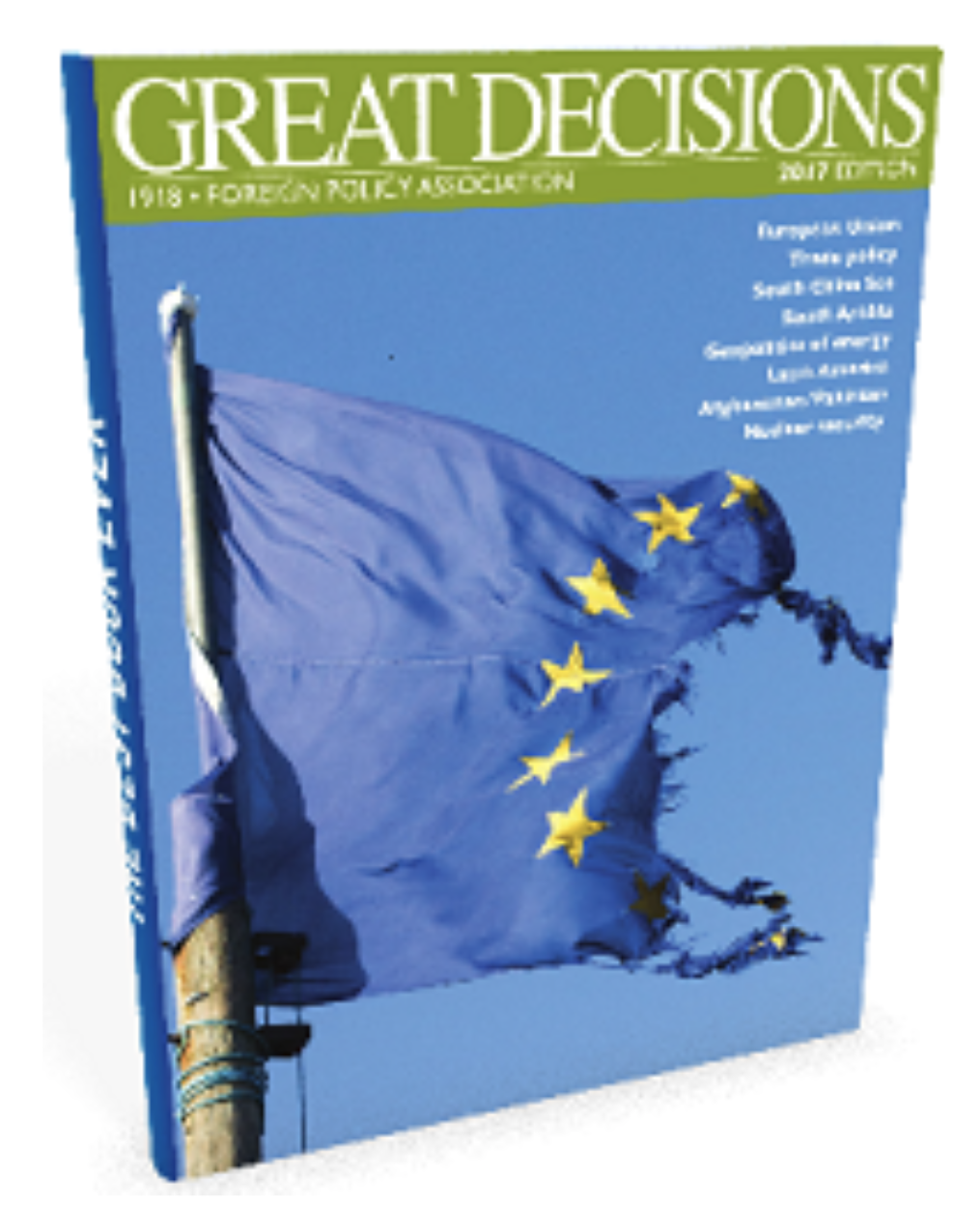 America's oldest discussion series travels to Delaware to discuss foreign policy
By Anna Davies, Transcript Correspondent
The largest and longest-running grassroots politics education program is starting its 2017 series in Delaware on Feb. 17 at the Williams Street United Methodist Church.
The theme of this year's Great Decisions series is U.S. Foreign Policy, according to an Ohio Wesleyan University press release written by former politics and government professor Corinne Lyman.
OWU professor of economics Goran Skosples is the first lecturer and will discuss the effect of Brexit on the United Kingdom.
Other lectures will include topics like Saudi Arabia's political transition, the United States' petroleum supply and nuclear security. The Foreign Policy Association, which runs the Great Decisions program, chose the topics in advance. Local groups then choose experts from their town that they want to see explore the Great Decisions topics.
The press release also said that at the end of each lecture, audience members will fill out surveys that will be sent to policy-
makers in Washington, D.C.
James Franklin, OWU professor and department chair of politics and government, will discuss Latin American political shifts. Franklin's lecture will focus primarily on leftist populist leaders like Hugo Chavez of Venezuela, Rafael Correa of Bolivia and Evo Morales of Bolivia, he said.
These leaders fought against social elites and gained support from poor citizens who felt ignored by old political regimes.
"Recently, much of Latin America has experienced an economic slowdown, and there has been a shift back to the center-
right in some recent elections," Franklin said. His lecture will explain this shift.
Franklin teaches courses at OWU about Latin American politics, which made him qualified to be the lecturer for this topic.
"I think the topic is relevant and interesting even outside of Latin America," Franklin said. "There has been a rise of populist politics in Western democracies with the Brexit vote and the election of Donald Trump."
"Learning is not a one-way street at these events," Franklin said. "The Delaware community is very knowledgeable of international affairs, and they contribute to rich discussions of these topics. I encourage everyone to attend."
The Great Decisions lecture series started in 1954 in Portland, Ore. According to the Foreign Policy Association's website, it is now the largest discussion program on world affairs in the U.S.