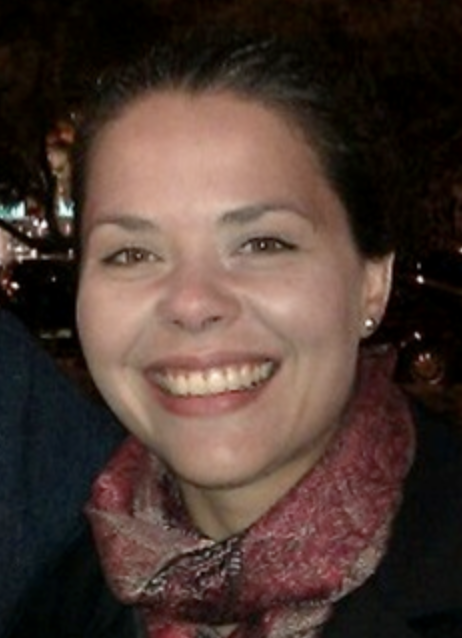 OWU Spanish professor nominated for AHTC position
By Alanna Henderson, Managing Editor
Assistant Professor of Spanish Glenda Y. Nieto-Cuebas was nominated to run for the three-year renewable term on the Board of Directors of The Association for Hispanic Classical Theatre. Her term began in January 2017.
The Association for Hispanic Classical Theatre (AHCT) is a non-profit organization charted in 1984. AHCT's purpose is to promote and foster a greater appreciation for Spain's classical drama in production.
According to AHCT's website, this organization "counts among its members literary scholars, theatrical directors and producers, teachers, and other aficionados of Spain's Golden Age of Theater."
The AHCT board members contribute in different capacities, depending on the needs of the Association. This may include assisting in the organization of the annual conference, evaluating conference paper submissions and submissions for the AHCT prizes, and proof-reading articles, according to Nieto-Cuebas.
"My goal is to keep working in academic projects intended at finding innovative approaches for teaching and researching Hispanic Classical Theater," Nieto-Cuebas said.
"AHCT has allowed me to connect with numerous specialists in my field. This organization has led to different collaborative research projects."
Nieto-Cuebas is currently co-editing a book focused on social justice in the Spanish Comedia with three other members of AHCT.
"The Association has also opened doors to numerous opportunities for my students. I have invited several guest speakers to give talks at OWU and in my classes whom I met personally through AHCT."
Junior Kari Seymour met Professor Nieto-Cuebas her first day on campus. Nieto-Cuebas is Seymour's academic advisor and took her first college Spanish course with her.
"She is extremely dedicated to her students, making sure we understand the material and Glenda is always willing to find new ways to help us," Seymour said.
"It's clear that she loves her job as a professor and truly wants her students to leave her class having learned something each day. I think this position is great for her because, just like teaching, it is something she is passionate about," Seymour said.
In 2015, Professor Nieto-Cuebas led a Theory to Practice Grant project that focused on studying how theater plays are adapted and produced for contemporary audiences, how theater festivals in Spain are able to maintain a theatrical tradition, and in what way this has benefited different communities, audiences, and institutions throughout Spain.
The interviews students conducted for research in Spain were facilitated by connections Nieto-Cuebas previously made through AHCT.
"In the near future, I hope to be able to take some students to the annual AHCT conference and include them in one of my presentations so they can share their experiences working on projects and discuss how it contributed to their understanding of Spanish literature and culture," Nieto-Cuebas said.